The January 19, 1978 edition of the Stowe Reporter contained coverage of the first Stowe visit by the World Pro Ski Tour.  As mentioned last week there were two races a slalom and a downhill.  The downhill was originally scheduled for Saturday, but wind and snow postponed the event until Sunday.  Canadian "Jungle" Jim Hunter won the downhill with Engelhardt Pargaetzi second and eventual Tour champion Andre Arnold third.  The slalom was won by Tyler Palmer.  I should have remembered that since Tyler is from my old home area of North Conway, New Hampshire.  Doug Woodard took second and Andre Arnold third.
Local skiers that qualified for the events were Greg Bartlett and Bobby Cochran although they did not figure in the final results.  The Pro-Am winning team was from the Mount Mansfield Company consisting of Jerry Dever, Peter Ruschp, Mike Noonan, and anchored by Pro Tyler Palmer.
I did receive input from others who remember the 1978 event.  Gary Tomlinson, now living in Fernie, British Columbia, recalls that one racer discarded his leprechaun green speed suit in the trees.  It was brought to the ski club where Gary's mother worked and she salvaged the suit for Gary's use.  However Gary was too skinny to use it.
"Archie" Archdeacon was on the Matterhorn Pro-Am team along with Greg Bartlett.  While they did place, the team would have done better if somebody hadn't missed a gate and had to hike back to get through it!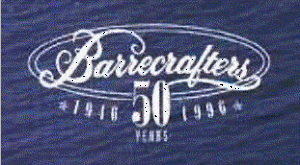 Last week's trivia question asked what company first distributed Fritzmeier skis in the U.S.? Kim Brown of the Ski Bum's Corner correctly identified Barrecrafters as that first distributor.   In the late 1960s Dick Snelling purchased Barrecrafters and it became part of Shelburne Industries located right here in Vermont.  Barrecrafters made ski racks, ski poles, and ski boot trees.
In 1969 a skiing buddy of mine, Bob Penniman, worked for Barrecrafters.  Barrecrafters was interested in importing and selling skis so Bob enlisted a bunch of us to test skis.  During the winter of 1969-70 we got to ski an assortment of skis, some good ones and some not so good.  One of the good ones was Fritzmeier.
Fritzmeier was and is a diversified German company with a division specializing in plastics.  In the late 1960s, disappointed that (West) Germany wasn't producing competitive racing skis, they decided to apply their plastics expertise to skis.  The skis we tested were a 207 slalom and a 210 GS (yeah, it was that era) with an all-fiberglass construction. They were the best skis on ice I had ever skied and very quick, particularly the slaloms.
For the 1970-71 season, Barrecrafters would import the Maxel line of skis.  The Italian-made Maxel  was another ski we tested.  The metal-fiberglass ski was a very forgiving, all-around fun ski.  Kim Brown says he skied a pair of these until 1978.  Barrecrafters would also succumb to pressure from us testers and import Fritzmeier as its high-end option.
The ski business did not work out for Barrecrafters.  As Kim Brown put it "they never had a chance against the more established companies."  After two seasons Barrecrafters was out of the ski business.
When Barrecrafters decided to drop Fritzmeier at the end of the 1972 season, I saw a business opportunity.  First, I bought up their leftover inventory of Fritzmeier skis and re-sold them to friends and friends-of-friends.  This resulted in me getting kicked out of my apartment since my landlord did not like 30 pairs of skis in my living room!  "What do you think this is, a warehouse?"  I believe he said.
I must have made out all right on that deal because I then proceeded to contact Fritzmeier in Germany to see if I could import a small number of their newer skis the following year.  Communication was difficult since it was snail mail and their letters were in German!  A friend of mine who had majored in German provided translations so we proceeded.  I established an international line-of-credit, worked with Customs, and imported another 30 pairs.  So for the 1972-73 season I was the sole U.S. importer of Fritzmeiers.
This did not work out so well since the skis didn't arrive until January, 1973, due to the previously mentioned slow back-and-forth communication.  That late in the model year I had to scramble to sell the skis plus I couldn't just rely on friends.  In the end I believe I broke even plus got a couple of free pairs for myself.
Another drawback to the new Fritzmeiers I imported was that their racing ski became a real racing ski!  It was nowhere near as forgiving as the ones we tested 3 years previously.  It still had great ice-holding characteristics, but it now demanded to be skied at a certain speed.  This reduced its effectiveness in the bumps since most of us skied the bumps slower than the requisite speed!  Zipper-liners liked the ski.  So after my one year as an importer, I opted out of that business.
In the late 1970s Raichle-Molitor would again import Fritzmeiers into the U.S. just in time for Fritzmeier to make a major design blunder.  Fritzmeier introduced the Duo, a short ski with a weight system on the front portion of the ski.  Theoretically by adding weight the ski would perform like a longer ski.
Barry Lyden of Stowe has first-hand knowledge of the Duo thanks to a family friend who was a Rep for Raichle-Molitor:
"Sometime in the late 70's Mr Ogren went to work for Tyrolia/Raichle which began importing Fritzmeier skis. I skied on several pairs of Fritzmeier skis during this time, including the "revolutionary" DUO. These were the years went shorter bump skis were becoming popular. The Duo was meant to be skiied at a short length, but then by placing weight on the front of the ski irt was meant to "stabilize" and become more of a GS ski.

I had at least 5 pairs of the DUO. They were a disaster. I was a pretty good, or at least aggressive, bump skiier in my teen years (I spent a couple years on the MT Snow Demo Team, which is what we called our Freestyle team. Anyway, the attachment that allowed you to secure the weights to the skis would randomly come flying off as you were skiing, usually bouncing up into the air and hitting you or the person skiing right on your tail, often my younger brother. On the rare occasion that we had fresh snow, you would not be able to find it! The weights themselves also would come flying off and get lost."
In 1980 Fritzmeier discontinued its ski line.