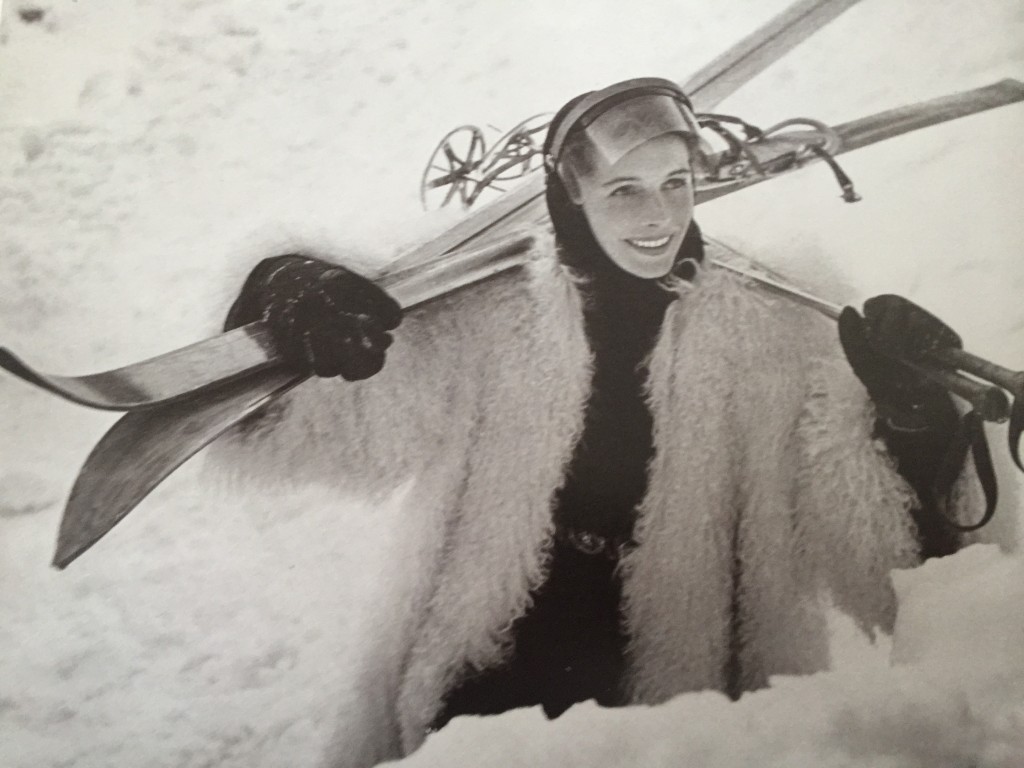 She learned how to fly an airplane at age 12; at 18 she competed at Wimbledon; at 29 she was an alternate to the United States Ski Team for the Olympics. She was a professional model; she was a fashion designer; she started her own clothing line right here in Stowe; and at age 57, Harper's Bazaar selected her as one of the "One Hundred Great Beauties of the World."
Ann Bonfoey was born in 1910 in Quincy, Illinois. Her father was a pilot and made sure Ann learned how to fly at an early age. Ann was athletically talented, mastering any sport she tried. The family sent her to an upstate New York boarding school where she excelled at tennis and dressage.
Ann was also beautiful and the object of many young men's attentions. This led to her father "arranging" a marriage with James Negley Cooke, Jr., a Princeton student, in 1928 when Ann was 18.
After her husband's graduation, the Cookes moved to Burlington, Vermont, where he managed one of his family's factories. Ann quickly got hooked on skiing at a time when you had to "earn your turns". During the winter she would make daily trips to Stowe where she would skin up and ski down. She had a particular fascination with the Nose Dive. Her rapid ascents and descents drew the attention of the regulars on the mountain and none other than Roland Palmedo gave Ann Cooke the nickname "Nose Dive Annie."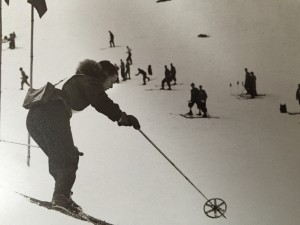 By 1938 Ann had become proficient enough to enter the National Ski Championships which were held in Stowe on the – you guessed it – Nose Dive. She finished ninth despite having to crawl across the finish line after falling. The following year Ann was invited to train with the United States Ski Team in preparation for the 1940 Olympics. However World War II intervened and those Olympics were cancelled.
Ann returned to Stowe and in December 1940 Roland Palmedo would choose "Nose Dive Annie" to be the first official rider on the Mount Mansfield single chair.
Greg Dirmaier was the first correct responder who identified Nose Dive Annie as the first to ride the single chair. Ed Hackett (for whom Hackett's Highway is named) delivered the correct answer in the fog atop the Four Runner Quad on Saturday.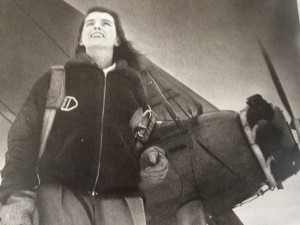 In 1941 Ann's husband left her for another woman and Ann suddenly was a divorced, single mother. To support herself she used her flying skills to train pilots for the war effort. She had been designing and making her own ski clothes so she also began to make skiwear for sale. Harper's Bazaar magazine featured her designs in a cover story and suddenly Ann Cooke Ski Clothes of Stowe was a success! Ann could not keep up with the demand on her own so she negotiated with Lord & Taylor to take over production for exclusive distribution rights to her designs.
In 1947 Ann married Vernon Taylor, Jr., a Texas oil man. She became Ann Bonfoey Taylor and gave up her ski clothing business to be a wife and mother. The Taylors would be one of the early investors in Vail where they built a spectacular residence in the style of a grand French Manor. The Taylors' influential friends in the fashion world, big business and finance, and entertainment helped make Vail the place to be. The parties that Ann hosted in their Vail home were legendary.
Ann Bonfoey Taylor passed away on November 3, 2007 at the age of 96.