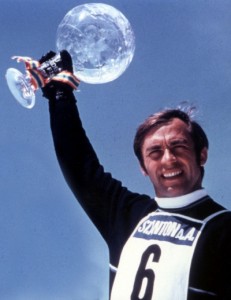 In a column last season I mentioned that the 1969 overall World Cup trophy won by Karl Schranz somehow ended up in a barn in Hinesburg, Vermont! I promised a future column explaining how that came to pass.
"Ski Racing" journalist Bill McCollom who is also a board member of the Vermont Ski and Snowboard Museum heard about the trophy and began an investigation. He got in touch with European ski journalist Patrick Lang. Patrick Lang is the son of Serge Lang who was the driving force behind the FIS World Cup. Patrick immediately contacted Karl Schranz to ask about the trophy. Schranz assured him that his World Cup trophy was securely on display in the St. Anton hotel that Schranz owns and runs. So instead of answers, there were more questions.
The FIS World Cup started in 1967 and the French mineral-water company Evian was the chief corporate sponsor. According to Patrick Lang, Evian had the crystal trophies made and apparently would order extra trophies each year in case of loss or breakage. Evian would make sure trophies were available to be awarded at the final World Cup race of each season wherever it was held.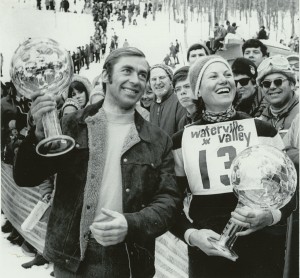 The 1969 FIS World Cup season wrapped up at Waterville Valley in New Hampshire and the overall men's trophy was presented to Karl Schranz there. Rather than figure how to get the fragile, but heavy trophy back to Europe, Schranz left the trophy with Jerry Depot who was the general manager of Volvo of America Recreational Products. At that time the company distributed ski equipment here in the United States including Kneissl skis that sponsored Schranz. Jerry was friends with Karl and took care of his arrangements and promotional activities in this country. The assumption was that eventually Schranz would claim the trophy and arrange to have it shipped to St. Anton, Austria.
However in May of 1969 Evian presented Schranz with another World Cup trophy at a celebration in St. Anton. That's the trophy that is on display in the Hotel Karl Schranz. Undoubtedly it was one of those extra trophies Evian had made.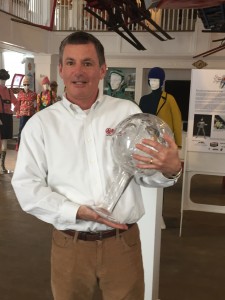 Eventually back in the United States the Waterville Valley trophy would end up with Jerry Depot's son, Darrel, who now lives in Hinesburg. Darrel has made several attempts to get the trophy back to Schranz, but Schranz hasn't shown much interest. So last spring, Darrel loaned the trophy to the Vermont Ski and Snowboard Museum where it remains on display today.
So if Karl Schranz won the 1969 World Cup for the men, who won it for the women?
That would be Gertrud Gabl, daughter of long-time Stowe ski instructor Pepi Gabl! Steve Dever from Morrisville correctly identified Gertrud as the World Cup winner. Steve was a junior racer for the MMSC and says: "In 1969 there were two Austrian men in the Stowe Ski School who had relatives racing for Austria – Pepi Gabl from St Anton who had a daughter Gertrud Gabl and Bernt Hecher who had a sister Traudl Hecher."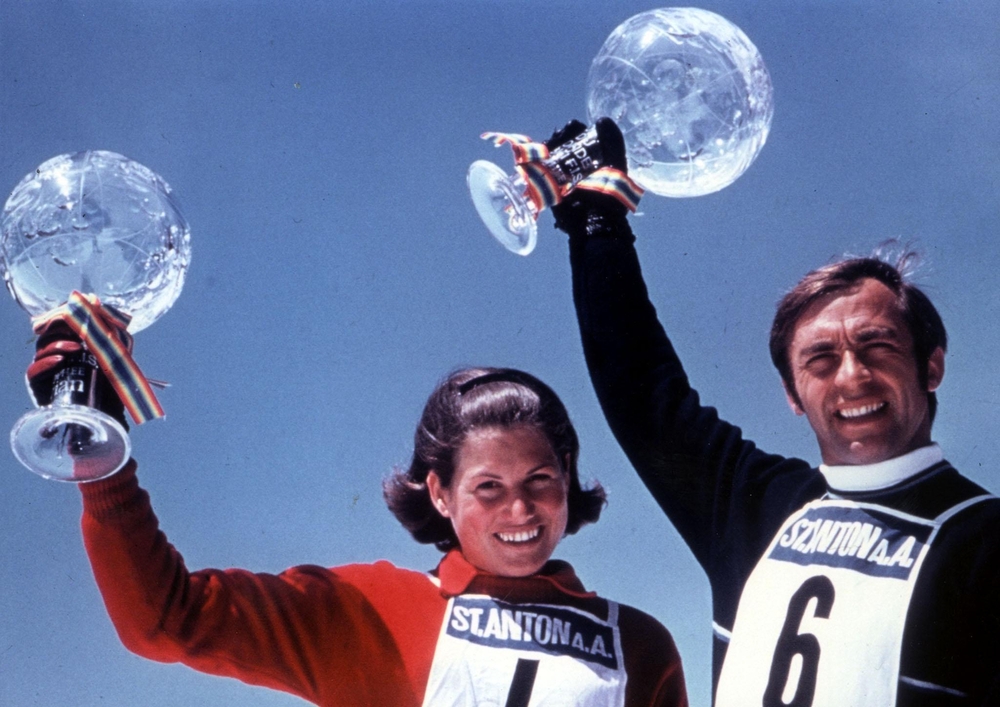 Although she would compete for several more seasons, the 1969 World Cup would be the high point of Gertrud Gabl's ski racing career. Gertrud would die tragically at age 27 in an avalanche while freeskiing on St Anton's Rendl North Face in 1976.
Today you'll find 1969 women's World Cup trophy on display in the Chalet Gertrud Gabl in St Anton. The chalet is owned by Gertrud's daughter Barbara and is available for your next visit to St Anton. It is located not far from the Hotel Karl Schranz so both 1969 World Cup trophies ended up as neighbors.