Do you remember 1978? Just to refresh your memory: "Saturday Night Fever" was in the movie theaters, "Happy Days" was on TV, and Garfield made his debut in the comic strips. Gas was 63 cents a gallon and the Federal Reserve Rate was 11.75% (it's less than 1% today!) Illinois Bell introduced the first Cellular Mobile Phone system although it was little noted at the time.
In March 1978 there were 90 inches of snow atop Mount Mansfield, Ingemar Stenmark was well on his way to his third consecutive FIS overall World Cup, and Stratton Mountain hosted Vermont's first World Cup races!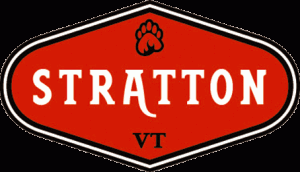 Gary Fletcher correctly answered last week's trivia question and he was there in Stratton in 1978! Gary was at UVM at the time and went with a group of UVMers to be course workers for the races.
Unlike this weekend's races in Killington, both men's and women's World Cup circuits descended on Stratton from March 2-5, 1978 for slalom and GS events. However much like the Killington World Cup, it took a couple of years of planning and work for Stratton to acquire the World Cup races.
International Paper owned Stratton in those days. In January 1977 they donated over 1023 acres of land to the United State Ski Education Foundation, the fund-raising arm for the U.S. Ski Team. Stratton management made it clear they were interested in hosting a World Cup event. Add to the mix that the coach of the U.S. women's team was Hermann Goellner, a longtime Stratton instructor and coach. (By the way, Hermann Goellner should be the subject of a future RetroSki column since he figures prominently in both racing and freestyle disciplines.)
Thanks to the relationship with the U.S. Ski Team, Stratton got an invite to host an event during the 1977-78 World Cup season.
Modifications were made to several Stratton trails including North American and Slalom Glade to facilitate the events. Local race officials travelled to Europe to study how the World Cup races were run. In addition to running the races, Stratton needed to plan for adequate food service, crowd control, transportation, and safety. For example, to provide on-slope safety, Stratton's ski patrol for the event was expanded by 100 volunteers from around the east. Stratton also arranged with the Army National Guard to have a helicopter in case an air evacuation was needed.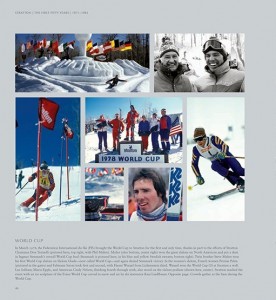 When the week of the event came, over three hundred competitors, coaches, and support personnel arrived. Then there were about an equal number of the U.S. and world-wide media. It took every bed on the mountain to house the competitors, media, and race officials. That meant spectators would have to stay some distance away. About 7000 spectators would take in the events. That was below Stratton's anticipated number, but the lodging situation may have influenced it.
CBS sports was there to provide TV coverage with a definite Stowe twist. Ken Squire headed the CBS crew while Billy Kidd and Betsy Snite Riley provided expert commentary. CBS did not provide live coverage, but it did broadcast a 24 minute segment in its Sports Spectacular show the following weekend. That segment drew an estimated 6 million viewers. Part of the segment featured footage of Billy Kidd forerunning the slalom course with a helmet-mounted camera – a GoPro before there were GoPros!
There were a couple of Vermont touches associated with the event. Every competitor received a bag of goodies including Vermont maple syrup! The trophies were made of Vermont marble by Rock of Ages. However those trophies weighed up to 60 pounds! So winning one included free shipping to the competitor's home.
The one complication that occurred during the event was that it snowed! For most of us that may sound like a blessing not a complication, but racers prefer a rock-hard surface. Ten inches fell between Friday afternoon and Saturday morning. That meant every student at Stratton Mountain School was up at dawn to help clear the snow off the slalom course!