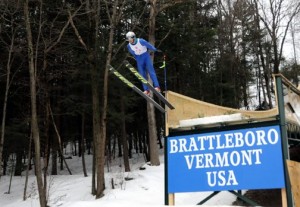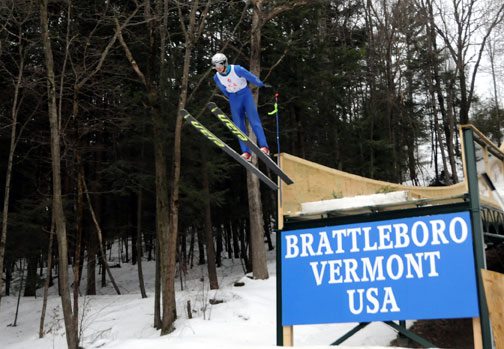 Did you know there's a 90 meter ski jump in Vermont? And this year it celebrates its 95th anniversary!
The Harris Hill Ski Jump in Brattleboro was built in 1921 and hosted its first jumping competition in February of 1922. That first event drew a crowd of 3000 people. Ski jumping was an extremely popular spectator sport during the early 1900s fueled by the influx of Norwegian immigrants who brought their jumping skills to America.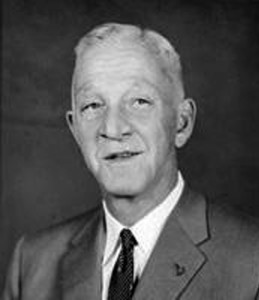 The Brattleboro ski jump was the idea of Fred Harris and subsequently the jump was named after him. However Fred Harris' accomplishments extend way beyond a ski jump.
Harris was born and raised in Brattleboro. He would go to Dartmouth graduating in 1911. While at Dartmouth he founded the Dartmouth Outing Club in 1909 to answer his own question of "What is there to do at Dartmouth in the winter?"
Harris also organized the first Dartmouth Winter Carnival in 1910. He based the carnival on the first winter carnival in the United States which was held the year before at Vermont Academy. There were snowshoe races, cross country ski races, and possibly even some ski jumping. It wouldn't be called a "Winter Carnival" until the following year when social events were added and women were invited to attend. By the way, the tradition that Fred Harris started will continue February 9-12 this year at Dartmouth.
In 1921 Harris would return to Brattleboro and start the Brattleboro Outing Club with the same goals as the Dartmouth Outing Club, including sponsoring a winter carnival.
Stowe Reporter editor Tom Kearney was quick to identify Fred Harris. Tom says his parents rented an apartment in "Fred's snazzy neighborhood in Brattleboro."
Ken Strong called in his answer. Ken also has Brattleboro ties and remembers Fred Harris as a very generous man. Other correct responses came from Bill Leonard and Chuck Perkins.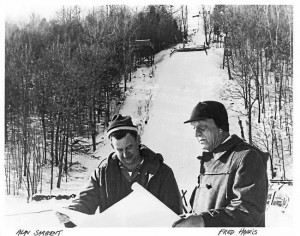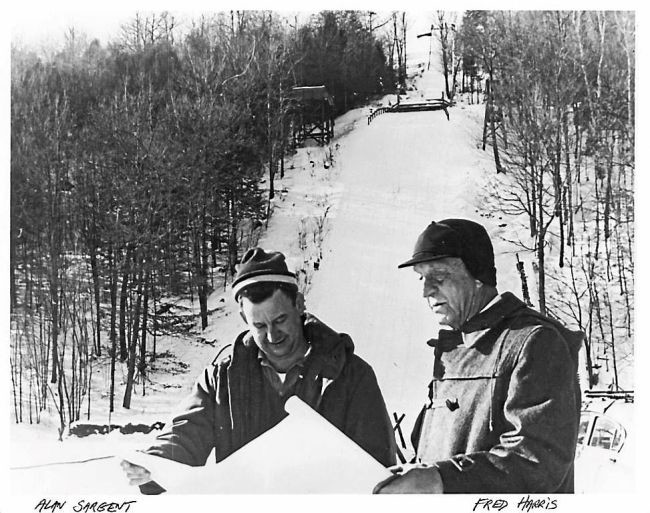 Back in 1921, Fred Harris financed, designed, and built the ski jump that now bears his name. It cost him $2200. To put that in perspective, the average annual income in the U.S. at that time was about $3000. The first jumping event was held on February 4, 1922 and drew about 3000 spectators. The proceeds from that event paid Harris back for the jump.
Fred Harris would turn control of the jumping hill over to the Brattleboro Outing Club. The club organized and ran jumping events from that time until 2005. They hosted five United States National Championships. The last one held in 1951 had 168 competitors and drew a crowd of 10,000 spectators.
Ski jumping began to fade in popularity and the Harris Hill Jump began to show its age. The Outing Club did its best to repair the structure, but in 2005 they knew it was no longer safe and too expensive to repair. So the jump had to be closed.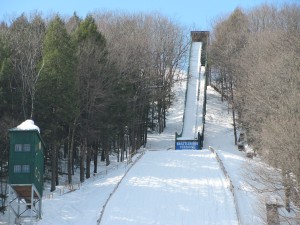 But the good people of Brattleboro decided that Harris Hill was worth saving! They did it in a way that would have made Fred Harris proud – they raised the money and did the rebuild themselves. It took several years and while their fundraising came up short, a guardian angel called the Manton Foundation took notice of the community effort and provided the funds needed to close the gap. In February 2009 the only 90 meter ski jump in New England reopened to host jumpers literally from around the world. Cutting the ribbon that day on the Harris Hill Jump was Sandy Harris, Fred's daughter.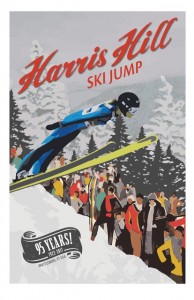 The jump is now run by Harris Hill Ski Jumping, Inc., a non-profit and totally volunteer organization. This year's event will be on February 18th and 19th. There are actually two competitions: on Saturday is the Pepsi Challenge and on Sunday the Fred Harris Memorial Tournament.
While Fred Harris may be memorialized by ski jumping, he was also an alpine skier. He recorded first ski descents on both New York's Whiteface and Mount Washington making him an early "extreme skier." He was cofounder of USEASA (United States Eastern Amateur Ski Association) and a Winter Olympics official at three Olympics. Oh, and it wasn't just in winter sports Fred Harris excelled. He was a world-class sailor and an accomplished tennis player, winning the Vermont state championship thirty times and the New England title four times.