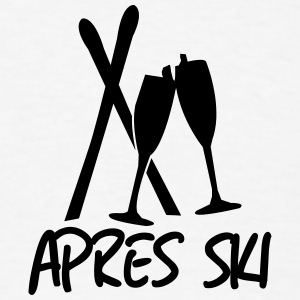 Après-ski: "the social activities and entertainment following a day's skiing." That's the dictionary definition, but somehow the definition doesn't seem to do it justice. Après-ski is an integral part of the ski day, a chance to relive the highs and lows of the day with friends. And yes, "reliving" the day usually is better with adult beverages.
You only need to drive down Harlow Hill after 3:00pm on weekends to know that après-ski is alive and well in Stowe! Quite often the Matterhorn creates a mini traffic jam all on its own. And it's been doing that since about 1950.
Stowe has always had a lot of après-ski options, more than most eastern ski areas. The late John Fox had been a ski patroller at Glen Ellen before joining the Mount Mansfield Ski Patrol in the 1970s. He said he had a difficult time explaining to his wife why it took him so much longer to get home from Stowe than Glen Ellen.
Competition for the après-ski business led establishments to offer free hors d'oeuvres or appetizers in the early 1970s. Our favorite was the Three Green Doors which had multiple offerings – Swedish meatballs, Vienna sausages, and pot stickers, for example! In effect you could have a free meal from what they offered.
But what did the Shed offer? Willie White of Waterbury Center was quick with the correct answer. The Shed had a communal bowl of cheese fondue.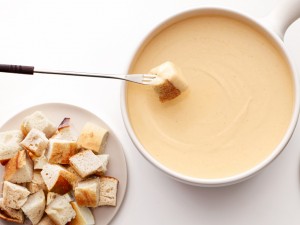 Pat Ostrowski of Saint Augustine, Florida, also had the right answer. He says, "They kept a big kettle of fondue along with chunks of bread right by the front door. Some more efficient après skiers would grab a handful of bread, dump it in the fondue, use the wooden skewers to pick it out and head for the bar or a table." Pat and I shared some of that cheese fondue back in the day!
Now some catch-up items from earlier columns.
I wrote about the first T-Bar on Mount Mansfield. Brian Lindner points out that the 1946 version of the T-Bar only ran up to the "Sunspot." For those unfamiliar with that term, it's the area where North Slope, T-Line, and Standard come together and Gulch begins. Then for the following year it was extended up to the flat spot where Christiania, T-Line, and Standard come together and Tyro begins.
Bob Burley says he logged many miles on the T-Bar since it served the old Stowe Standard Races. He believes it was a Roebling T-Bar. Roebling was a New Jersey company that got into the ski lift business with the first U.S. T-Bar at Pico. Roebling also built the old Big Spruce chairlift, may it rest in peace.
Bob recalled that it was a cable-release T-Bar versus a spring-loaded steel tube. He claims the cable provided a smoother take-off and release. Personally I liked the steel tube T-bars like they had at Mount Whittier because they gave you more to hang onto.
Speaking of Mount Whittier, it also generated some follow-up comments from readers. Both Gary Fletcher and Barb Puddicombe recall driving past Mount Whittier when they were young headed for resorts further north with their families. Barb said it's a bittersweet memory since it's associated with her father who recently passed away.
Brian Lindner's wife, Ann, had ties to Mount Whittier. Her family owned a chalet near the base of the mountain and her father was a ski patroller there. She still has some of the resort's symbols that once adorned the old base lodge. Brian says the New Hampshire Historical Society has thousands of feet of old home movie footage of the area. I'd love to see some of that!
I also heard from Rob Palmer who told me about a Facebook group called "Former Skiers of the Old Mt Whittier." The group has over 160 members who share memories and some great old pictures.