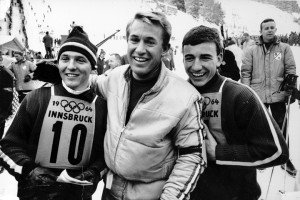 I begin with the sad news of Bob Beattie's death on April 1st at age 85. Beattie was a Middlebury College graduate who was better known there for playing football than his skiing. However in 1956 as a post grad he filled in for Bobo Sheehan as the ski coach. His success led to a job as head ski coach at the University of Colorado in Boulder where he built a powerhouse team with such skiers as Billy Kidd and Spider Sabich. Beattie went on to coach the United States Ski Team with many of the same athletes he had coached at Colorado. Beattie made many contributions to alpine ski racing, but perhaps one of the most significant was the influence he had on making the FIS World Cup a true "World" cup. Alpine skiing had been very Euro-centric, so when Serge Lang was developing the idea of a World Cup, Beattie made sure the cup would include races in North America and around the world. Bob was an outspoken influence on ski racing in the U.S. and he will be missed!
Next, I have two random observations from my recent ski trip to Whistler which have more to do with current times than skiing history.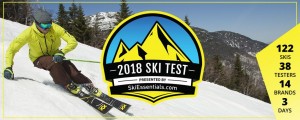 Whenever we mentioned we were from Stowe, we were really surprised how familiar people were with Stowe, including the fact that we'd been getting all that good mid-March snow! It turns out it is due to the popularity of Ski Essential's Chairlift Chats. They feature Stowe in their ski reviews/tests which include videos. It has also made Jeff Neagle who is featured in the videos an Internet personality as we were asked if we knew him. I do not know him, but he is to be complimented not only for his ski knowledge, but as an ambassador for Stowe!
We also observed a very large number of Spanish speaking visitors at Whistler. In asking a couple from Mexico why they chose Whistler, they replied that they would not come to the United States as long as Trump was President. I know that's a small sample, but it looks like Trump's wall is already working – and he hasn't even built it!
Now on to this week's column: For some reason as the ski season winds down, my thoughts turn to après ski celebrations. Maybe it's all the tailgating going on in the parking lots, but whatever it is, my memories are drawn back to some of the après ski stops from days gone by. So last week's trivia question asked about four of those establishments.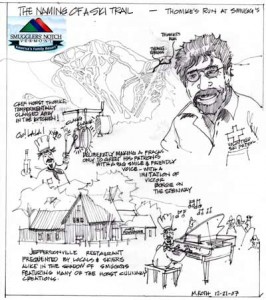 The Chez Moustache was on the Smuggs Mountain Road as you headed back to Jeffersonville from the ski area. It was run by Horst Thomke who hailed from Switzerland. Horst also ran a crêperie in the warming shack atop Sterling. Appropriately there's a Thomke ski trail near the top of Sterling in memory of Horst. The Moustache was a great stopping place on the way home whether you just wanted some drinks or stayed for dinner. The Moustache building had previously hosted another bar, Mateymuckers, which would have made an even more obtuse trivia question. Horst's untimely death in 1981 led to the restaurant eventually changing hands. Somewhere I still proudly own a Chez Moustache knit ski hat.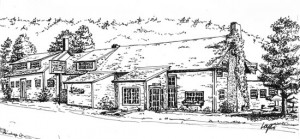 The Three Green Doors was located here in Stowe on the site where the Blue Donkey now resides. It was one of our favorite après ski stops because it was usually uncrowded and they had great hors d'oeurves! You could make a meal out of them. The Green Doors played a part in some of the tradition that Stowe continues to honor. The July 4th Stowe Marathon resulted from a bet who could make it from the Whip to the Doors the fastest! Obviously alcohol was involved, but the 1.7 mile "marathon" is still part of Stowe's 4th celebration.
Sherm's was located on the road from Jay Peak down to Montgomery Center. Actually there is still a bar/restaurant there called The Belfry. Sherm was Sherm Potvin who was a friend of one of our regular skiing crew. Sherm would go on to start The Abbey in Enosburg Falls.
The Blue Tooth was on the Sugarbush access road when Sugarbush was, well, just Sugarbush! The Tooth was both an after ski watering hole and a night spot a la the Rusty Nail. There's no sign of the old Tooth as I believe the building was torn down and now there's a small condo or apartment development where it was located.
Norma Stancliffe got three out of the four correct. She worked for Horst Thomke at the Moustache in 1975. She also worked at the Three Green Doors when Herb O'Brien owned it. And she partied at the Blue Tooth in her "younger days."
Bob Curtis also was familiar with the Tooth as it was just up the road from where he met his wife. He says he came back to ski Sugarbush last year and while the skiing was good, the off-the-slopes scene was nowhere as good as the days of the Blue Tooth.
Pat and Lucy Ostrowski from Saint Augustine, Florida, identified all four après ski spots. But they had a distinct advantage since they probably were at those watering holes with me a few times! Pat says, "Horst & Barbara Thomke were the best hosts of any après ski refuge" at the Chez Moustache. He also pointed out that the Blue Tooth opened a second location on Saint Paul Street in Burlington for a while.
This brings another RetroSki season to a close. Thanks to all my readers and particularly those who participated in the weekly trivia. Have a great summer and I look forward to returning next ski season!