I have written previously about the impact stretch pants had on skiing. In the 1960s they made skiing fashionable and became an integral part of the skiing "uniform". There were other warmer alternatives, but many of us felt that we skied better in stretch pants – and definitely looked better! Starting with the 1970s function began to win out over fashion and stretch pants gradually disappeared from the slopes (except for racers.) I do notice stretch pants are now making a reappearance for which some of us are thankful. But what triggered that original change that led to most of us giving up our stretch pants?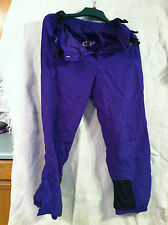 In my opinion it was the "Super Pant"! The "Super Pant" was insulated warm-up pants that zipped on over stretch pants. Racers loved them and the general skier population followed suit.
The "Super Pant" began in 1969 right here in Vermont as the brainchild of Charles Bird Vaughan, better known as C.B. Vaughan. C.B. and his then-wife Roxanne designed the pants and literally drove around Vermont selling them out of their car. This was the beginning of CB Sports, a name that would dominate the skiwear business through the 1970s and 80s.
C.B. Vaughan grew up in Manchester, Vermont, where his parents ran an inn. He loved to ski and he loved to ski fast. His racing for Vermont Academy earned C.B. a scholarship to Saint Lawrence University where he would become captain of the ski team and a member of the United States Ski Team. While skiing collegiately C.B. would meet another college ski racer that liked to go fast, Dick Dorworth. Together they trained for the 1963 world speed skiing competition held in Portillo, Chile. Both men would set a new record of 106.5 miles-per-hour!
Former Stowe-ite Tony Thompson was the only correct responder this week. He now lives out-of-state and gets the Stowe Reporter by mail. He also pointed out that C.B. Vaughan's first wife was Roxanne McCormick whose family had a place on Cottage Club Road here in Stowe.
Despite setting the world speed skiing record, C.B. Vaughan was not named to the 1964 U.S. Olympic Team. So he moved his racing to the European pro circuit where he would race for money. By 1969 C.B.'s racing career was on the wane, but he wanted to stay in the skiing business. He saw an opportunity in skiwear. In his own words:
"Skiing was very chi-chi, and chic was not appealing to me. I was interested in bringing hard-core, traditional, classic, functional skiwear into the marketplace. I couldn't accept that just because I was a kid from Vermont, I couldn't do it."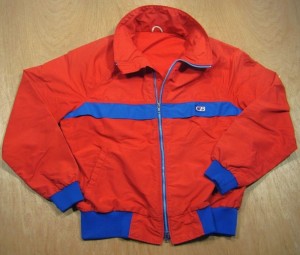 From the "Super Pant", CB Sports skiwear would diversify to include parkas, vests, shells, and additional pant styles. These featured common sense innovations such as synthetic zippers, Velcro closures, and high collars – all very popular in cold weather locales such as Vermont. But it wasn't just function with CB skiwear, it also had a certain fashion. The skiwear was available in a wide range of colors that assured you could be an individual even if there were a lot of CB Sports on the slopes.
Initially C.B. designed the clothes and had them made by other companies, but soon those other companies began to steal his ideas. So C.B. decided to manufacture the clothing himself and the first CB Sports plant was located in an old mill in Bennington. At its peak CB Sports had four manufacturing plants in Vermont and New York employing about 500 people.
The late 1980s brought economic pressures that forced C.B. Vaughan to relinquish control of the company. The CB Sports name would continue under different ownership, but only as retail outlets since the manufacturing units were liquidated. In 2008 the last two retail outlets closed including the one in Bennington.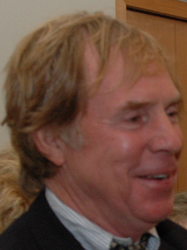 C.B. Vaughan was inducted into the Vermont Ski and Snowboard Hall of Fame in 2013. In his remarks it certainly sounded like he has regained control of the CB Sports name and plans a comeback. An Internet search yielded a CB Sports line of parkas in 2011, but nothing currently in skiwear. For now you'll have to settle for some vintage CB Sports skiwear in the Slope Style exhibit at the Vermont Ski and Snowboard Museum.