As I wrote last week, Marc Girardelli won his 5 overall FIS World Cups with his rear-entry boots. The highly coveted overall World Cup is considered to be the ultimate prize in Alpine ski racing. From a United States perspective, our women have been far more successful at achieving that goal than our men have been. So which American male won the most overall World Cups?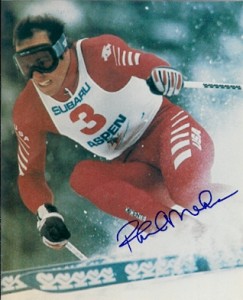 I expected most people to say Bode Miller who won two, but the answer is Phil Mahre! Phil won 3 overall World Cups in consecutive years 1981-1983.
Phil was born on May 10, 1957 and his twin brother Steve was born four minutes later than Phil. They are considered fraternal twins, not identical, despite their similar appearance.  They were two of the Mahres' 9 children.
Phil and Steve began skiing when they were 6. However their skiing got a major boost when Nelson Bennett hired the Mahres' father to be the mountain manager at White Pass ski area in Washington. The family moved into a house literally at the base of the mountain. The boys were ski racing by the age of 8.
Both Phil and Steve were named to the U.S. ski team when they were 16 and two years later they made their World Cup debuts. That was the 1976 World Cup season and Phil served notice of his potential with his first podium.  He would end up 14th in the overall World Cup. He also competed in the 1976 Innsbruck Olympics finishing 5th in the GS.
In the 1977 World Cup season Phil would get his first wins and move up to 9th in the overall.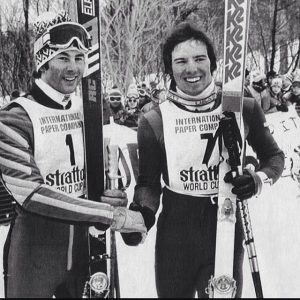 In the 1978 season he would finish 2nd in the overall. That season brought the Mahre brothers to Vermont for the World Cup races hosted by Stratton. Phil won the GS and Steve won the slalom. In both those races Ingemar Stenmark finished second.
One of the remarkable things about Phil Mahre's accomplishments is that his career overlapped Stenmark's. Stenmark was on the World Cup circuit from 1974-1989 and Phil from 1976-1984. Stenmark still holds the record for most World Cup wins. But Phil held his own against Stenmark and indeed, won his three overalls with Stenmark actively competing.
Also Phil had to race against his own brother Steve who sometimes was Phil's primary competition. This sibling rivalry and friendship was difficult for the Europeans to understand. In one race where Phil could have clinched the overall World Cup, Steve beat him! Phil would clinch in the following race, but the Europeans marveled how the brothers could remain so close, but compete so fiercely with each other.
For his career, Phil Mahre had 27 World Cup victories and 69 podiums. He finished in the top three for the overall World Cup 6 consecutive years which include his 3 wins. He won two Olympic medals, a silver at the 1980 Lake Placid Olympics and a gold at the 1984 Sarajevo games. Both were in the slalom and represent the last medals won by an American in slalom.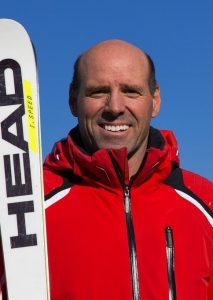 Phil retired in 1984 at the age of 26! Today's World Cup racers are still competing into their 30s and generally aren't hitting their prime years until they are 26. So what's different? One thing is that the money is better. The Mahres had the misfortune to be around when the amateur versus professional discussion was still going on, particularly in the United States. That bridge has been crossed and successful skiers can now make a living on the World Cup.
Want to find out what Phil Mahre is doing these days or ask him a question? The Vermont Ski and Snowboard Museum will be livestreaming a conversation with Phil Mahre as part of its Red Bench series on Thursday April 22nd at 7:00PM. The session will be moderated by sports commentator Peter Graves. For more information, visit the Museum website at www.vtssm.org.