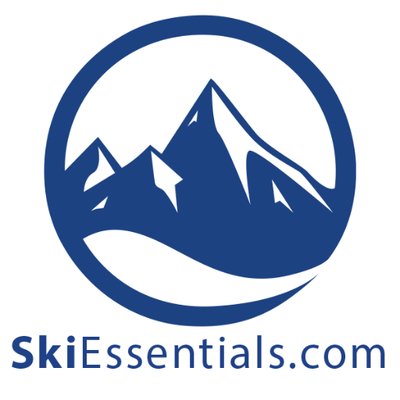 A few seasons back, in a lift line at Whistler someone noticed the Stowe stickers on my skis and commented that he heard we were getting good snow back in Stowe. Indeed right after we left for Whistler, Stowe had got a dump, but how did this guy know that? He said he followed Skiessentials online and they had mentioned it. This fellow, who by the way was from western Canada, then asked if I knew "Jeff who does the ski reviews". Sadly I did not know Jeff, but that would be Jeff Neagle who obviously has become an Internet celebrity, at least in the skiing world.
I came back from that Whistler trip vowing to learn more about Skiessentials.com. However it took the COVID pandemic for me to find the time to reach out to David and Josh Wolfgang to get their history.
David Wolfgang started Bedside Tuners here in Stowe in 1984. At the end of each ski day he would go around the lodges in town to pick up skis to be tuned overnight. The skis were returned to their owners by the next morning along with a blueberry muffin!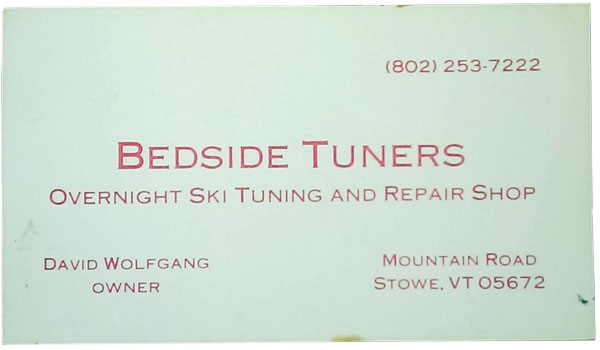 From the initial success of Bedside Tuners, Wolfgang expanded to a retail ski shop he called Pinnacle Ski & Sports which was located next to the Matterhorn.
I'm going to insert some non-skiing history that would lead to Skiessentials.com. In 1989 a researcher at the CERN facility in Switzerland came up with a novel idea. Tim Berners-Lee was looking for a way to exploit the Internet to share research in a more efficient way. He came up with the concept of the World Wide Web and even wrote the first browser. I doubt he knew what he was unleashing!
On July 5, 1994, Jeff Bezos announced a bookstore that would have no physical stores! Bezos recognized that physical real estate, particularly in metropolitan areas, was getting more and more expensive while technology was getting cheaper and cheaper. Conceptually Amazon could serve a world-wide customer base from a centralized location. eCommerce was born!
It wouldn't take long for ski retail to get on the eCommerce bandwagon. A couple of transplanted Vermonters, Jim Holland and John Bresee, would start Backcountry.com in 1996 from Park City, Utah.
David Wolfgang started Skiessentials.com in 2004 from the basement of Pinnacle Ski & Sports. Skiessentials.com has seen steady growth expanding from that basement through several locations to their current Thomas Lane location. David has turned the management of the company over to his son Josh Wolfgang.
Josh says that having Pinnacle Ski & Sports as a physical store-front is still very important to the company. The in-person interactions help shape what happens not just in the shop, but also in the online experience.
The most popular online features are the ski tests and reviews which are on YouTube. A lot of comments indicate that people find these the best reviews available online. As mentioned, Jeff Neagle has become a recognized expert. Every year they test over three hundred skis and post reviews. In the Retro-Ski days we had to rely on ski tests done by the ski magazines. They had to squeeze a lot into one issue which really meant the results had to be less comprehensive. The skis you were interested in might not even be included! But now you can go online pick and choose which reviews you decide to watch. And while I've concentrated on skis, they review other ski equipment as well. I even found a review for the heated socks I received this year.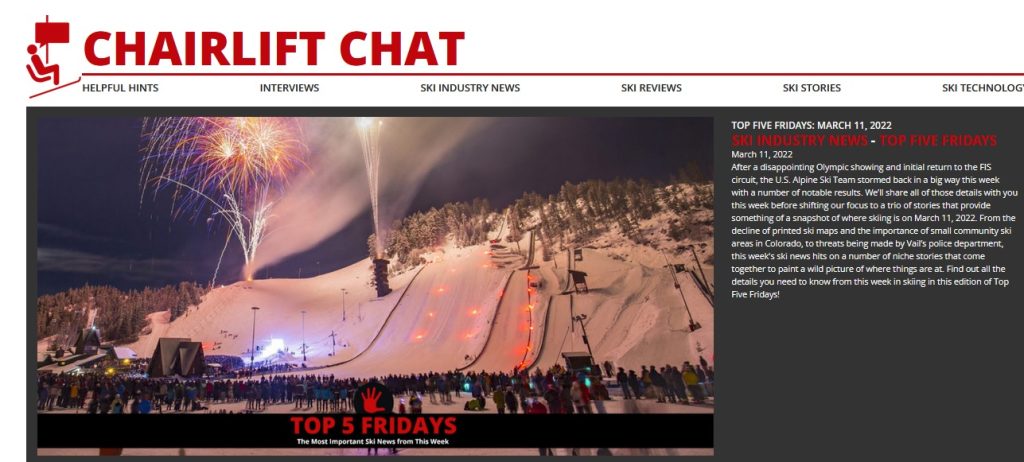 Another Skiessentials.com feature that I've come to rely on is the "Top Five Fridays." I get this via weekly email on, you guessed it, Fridays. It is also available from the Skiessentials.com website under Chairlift Chat. There is now also a weekly Top Five Fridays video. Top Five Fridays features summaries of five ski industry news stories ranging from ski racing to who's complaining about Vail this week! It also has several short skiing videos to feed the stoke. Granted the videos are probably aimed at a younger audience, but the news summaries provide a lot of insight into what's going on in the ski world. Matt McGinnis writes the summaries and I applaud the amount of media he reviews and the detail of his summaries. He provides links to the sources for the full articles, but often his summaries are sufficient.
If you've never explored the Skiessentials.com website, I encourage you to do it. Not just to shop for gear, but to see the amazing amount of information and resources available.