This ski season is off to a slow start here in the Northeast. In some respects it reminds me of the winter of 1971-72. One reason for that is that much like the winter of 71-72, we made a decision not to go on a western ski trip this winter. So as you'd expect, we're in desperate need for snow and the western United States is getting buried!
After some early snow in November of 1971, rain pretty much wiped out the snow by December. In fact a quick check of the data at the famous Mount Mansfield Snow Stake shows that the depth at the stake was less at that point than this year! And 1971 was way before any of the eastern ski areas, except for Killington, had invested in significant snowmaking!
By January 1972 we had some snow, but we also kept getting the dreaded "R" events. And it was on a rainy January evening that either I called my friend Mike or Mike called me. We were both fed up with the conditions and decided we needed a trip out west! We decided on Vail. We had skied Vail before, but never stayed in Vail. So where to stay?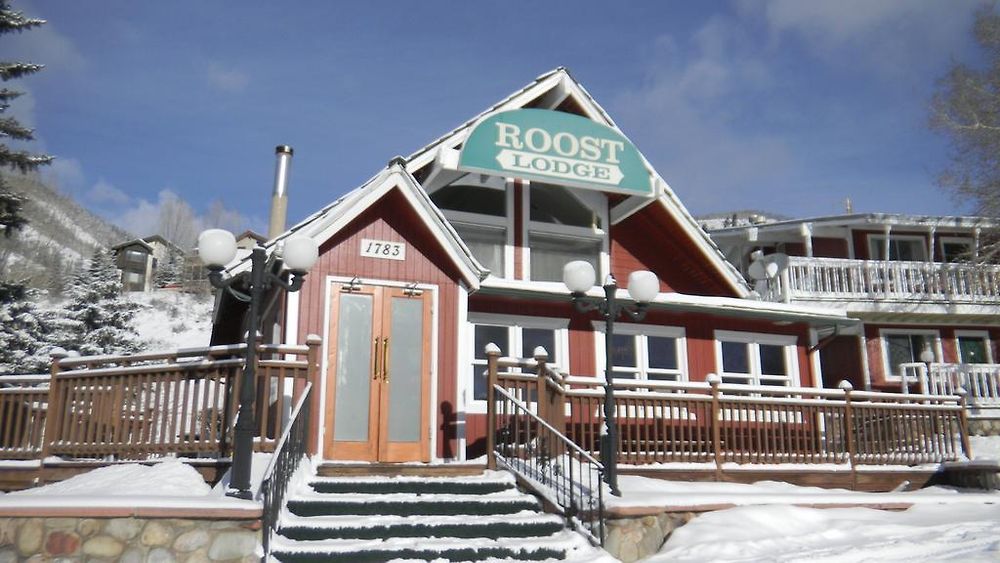 One of the reasons we had never stayed in Vail was there were few "budget" places to stay!! Vail was not even 10 years old at that point and the village was built from scratch with an emphasis on more upscale accommodations. But we found a reasonable place to stay called The Roost! It was on the North Frontage Road so not technically in the village, but they offered a shuttle to get you into the village for skiing and dining. There were four of us on the trip and the dorm-like rooms at The Roost with 2 bunk beds made it even more of a deal!
So sometime in late January or early February we spent a week skiing Vail. And the conditions were great! While we didn't get any big powder days, we did get some good snow and sunny days as well – a welcome relief from our eastern conditions. And in those days, the slopes of Vail weren't crowded! I have my old Super 8 movies from the trip that show the Back Bowls basically deserted!
One of the other observations from reviewing my old movie of that trip was how obsessed we were with one particular trail. That trail was Look Ma! Look Ma is a relatively short, steep mogul run just above Mid-Vail. A couple of us were pretty decent mogul skiers, but none of us ever had a completely clean run down that pitch! You know, where you ski a consistent line through the moguls without having to bail out or fall.
The following year the National Mogul Championships were held on Look Ma. Airborne Eddie Ferguson showed how it should be done with one of the great runs of all time!
December 15th will mark the 60th Anniversary of Vail Resort!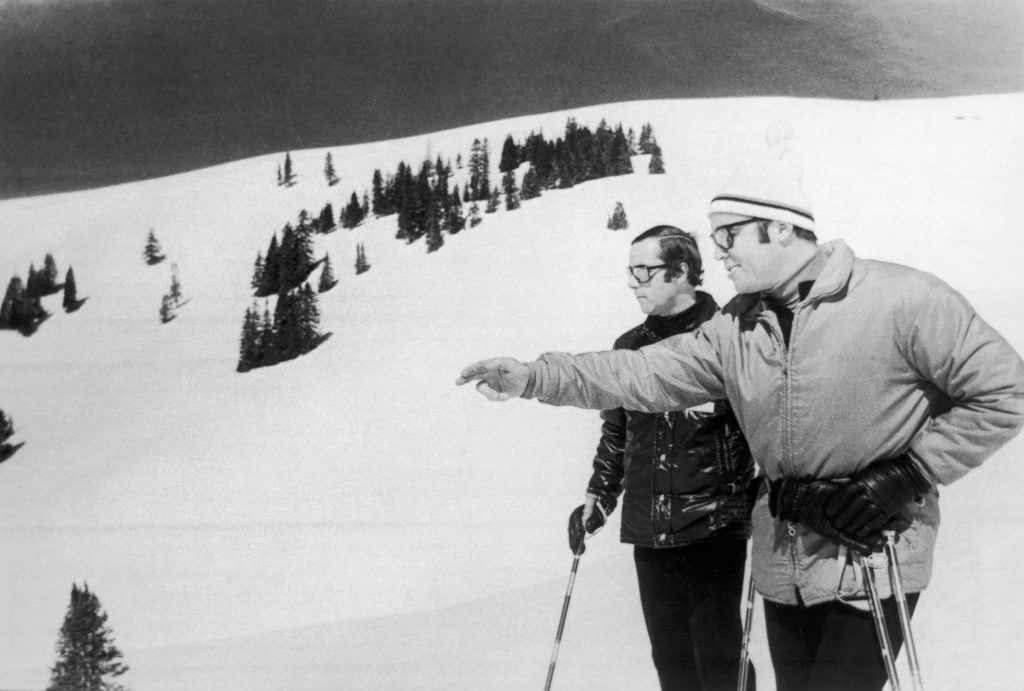 The resort's founders, Pete Seibert and Earl Eaton, were both members of the 10th Mountain Division who trained at Camp Hale, Colorado, in World War II. During training exercises they had explored the terrain that would become Vail. In 1957 Seibert and Eaton returned to Vail Mountain and vowed to build "the most beautiful ski area in the world."
Well, I'm not sure they would be happy with the megalopolis that has developed from the village. But the mountain itself is an amazing ski area and has provided many of us with memories that last a lifetime.
By the way, The Roost became known as the cheapest place to stay in Vail! It closed and was torn down in 2014. There have been a couple of proposed mega-developments for the site, but I don't believe they have completed anything yet.
And a follow-up on the 1971-72 winter in Vermont. Eventually Mother Nature cooperated and provided some snow! The depth at the stake eventually peaked at about 100 inches, although that was in April! So there's still hope for this season!