In the early 1970s I was part of a group of skiing friends that took annual ski trips. I've shared some of these with you in the past so consider this a here-he-goes-again warning! We had started out with trips to the American west, Aspen, Vail, Jackson Hole. But in the winter of 1973 we planned our first European ski trip.
It would also be our first two week ski trip and that reduced our numbers somewhat. In the end there were six of us: John Dawson, John Fox, Jerry Gates, Ken Hildick, Bob Penniman, and myself.
Through his contacts, Bob Penniman found a Montreal Ski club with a planned two week trip that included a roundtrip charter flight from Montreal to Geneva. Their first destination would be Val d'Isere in France which had been in the skiing spotlight thanks to the success of Jean Claude Killy who grew up there! That seemed like a good start for our European adventure, however what the club planned for the second week didn't appeal to us. So we chose to plan the second week on our own and rejoin the club for the return flight in Geneva.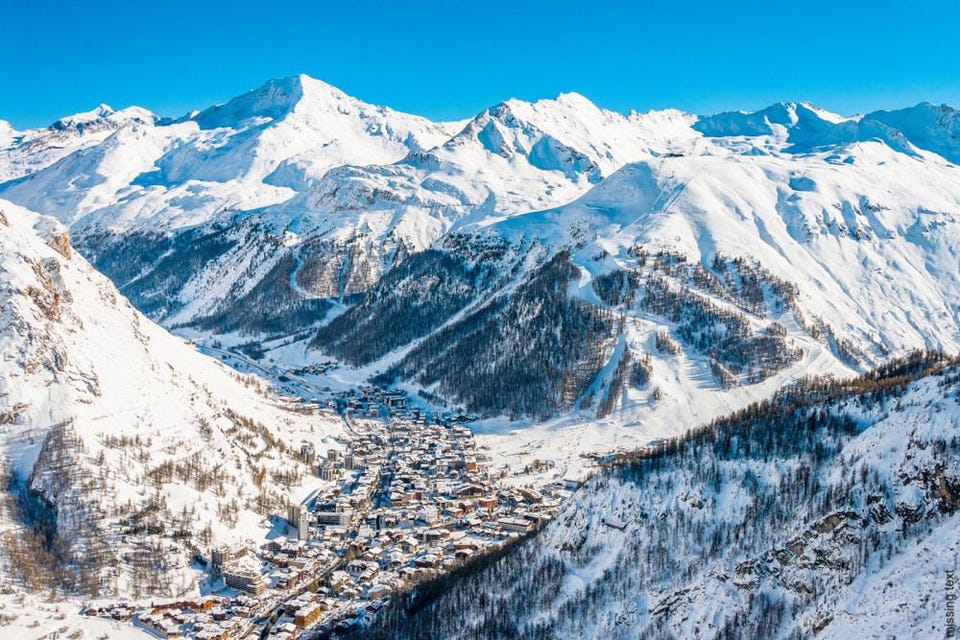 I share that last detail because when we arrived in Val d'Isere with the ski club at the designated hotel, they had no rooms for us! We had confirmations for our rooms, but somehow the hotel didn't. We later figured that somehow our planning the second week on our own had confused the issue.
Anyway, we found ourselves with our luggage and ski equipment in the local tourist bureau trying to secure a place to stay. I should add that we were all operating on lack of sleep since it had been a red eye out of Montreal and the members of the ski club decided to party most of the night on the plane! Since Bob had handled most of the planning, he handled negotiations while the rest of us napped on the couches at the bureau. The end results were positive since the head of the tourist bureau arranged for us to use a condo he owned that would hold all of us.
Now it was not called a "condo" or "condominium" in those days since that word wasn't in common use. But for a group like ours, it was far superior to the three hotel rooms we were supposed to have.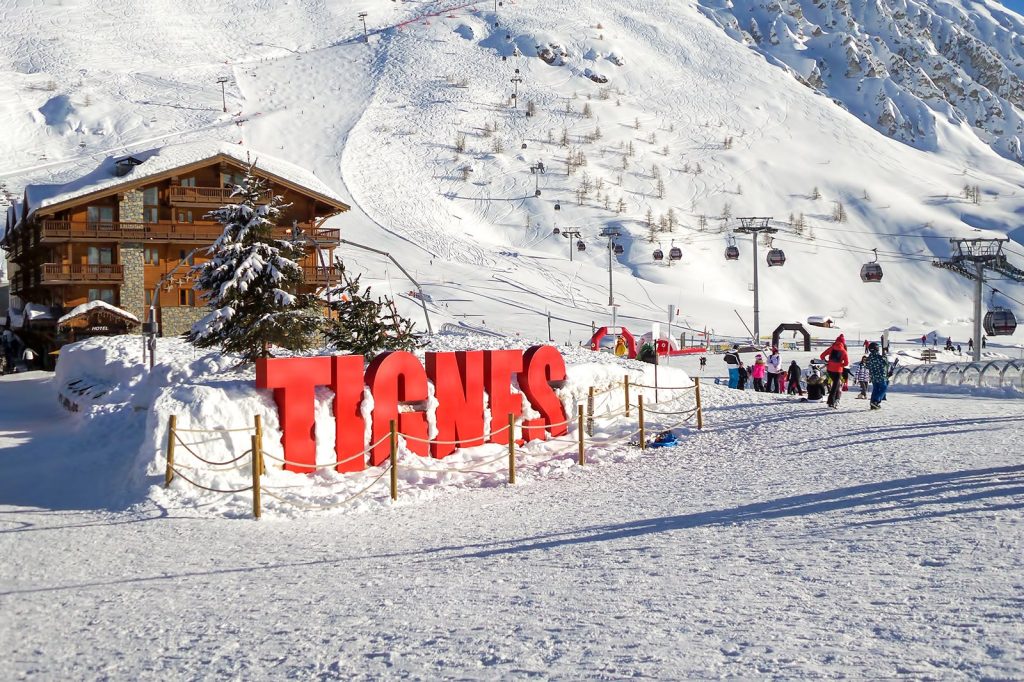 The village of Val d'Isere is nestled in a valley and in the winter it's at the end of the road. Ski slopes rise from both sides of the village with Bellevarde on the western side and Solaise on the eastern side if I have my directions correct. And as with most European resorts, there are additional slopes beyond those. On the Bellevarde side you can work your way over a couple of ridges to another ski area, Tignes, which even in 1973 was on our Val d'Isere tickets.
Those two areas now comprise what is called l'Espace Killy in honor of Jean Claude. Barry Stone had the answer to last week's trivia question. He says that it's their favorite place to ski in Europe!
And there is a lot of skiing to be had there! The areas now claim 99 lifts and terrain from beginner to expert extreme. There is also some glacier skiing that allows skiing into the warmer months. When we were there in 1973 the upper T-Bar that served Tignes glacier skiing was buried in snow!
Speaking of lifts, in 1973 many of the upper lifts at Val d'Isere were Poma lifts. The French were very creative in their use of Pomas. There were Pomas that went around corners and there were even some that went downhill for a section. That latter case was a little disconcerting since you actually got ahead of the lift so the platter between your legs which usually pulled you from the front was suddenly over your shoulder. For males, you may have started on the lift singing Bass, but end up being a Tenor when you unloaded!
The skiing and weather were fantastic while we were there. We didn't get any fresh powder, but there was plenty of leftover powder off-piste. The piste vs off-piste distinction was a European characteristic that we were aware of, but it still was interesting to witness in person. The pistes could have untouched powder on both sides with the European skiers staying on the piste. Of course we'd bite for the powder every time! Sometimes it was good powder and sometimes it wasn't. The Europeans would watch us, shake their heads, and probably mutter "Americans" under their breath.
At Tignes we followed some tracks off-piste into some great powder skiing; however those tracks suddenly started climbing back out of the ravine where we ended up. It was a long, sweaty slog back out of there!