It's interesting how something that happens today echoes an occurrence in the past which in turn triggers many memories! I'm sure historians experience this often. This season FIS alpine skiing has offered a couple of examples.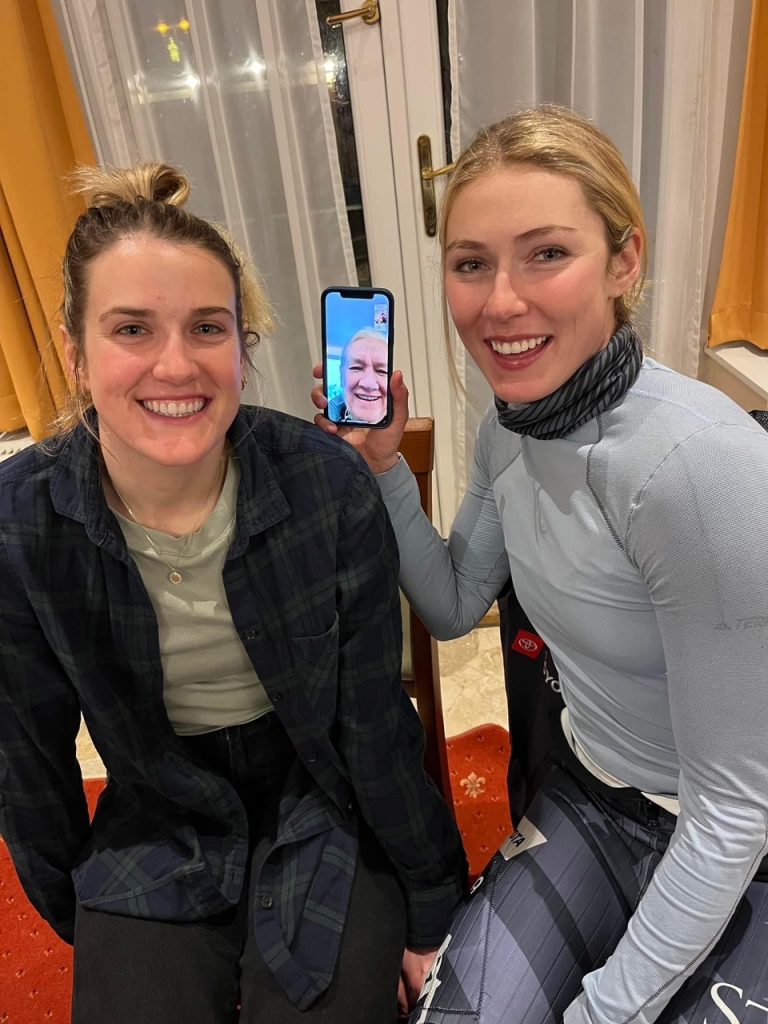 Earlier in the season when Mikaela Shiffrin and Paula Moltzan finished first and second in a slalom, I wrote about how the previous time American women finished first and second in a slalom was Marilyn and Barbara Ann Cochran back in 1971!
A couple weeks ago at the World Championships, a surprise Canadian racer, Laurence St-Germain, was the slalom winner with Mikaela Shiffrin having to settle for second. I say a surprise winner because while St-Germain is an accomplished World Cup slalom skier, she had only two top ten finishes this season and no podiums.
Thanks to modern search technology, the media was quick to find that the last time a Canadian woman had won a slalom at either a World Championship or Olympics was at the 1960 Winter Olympics held at Palisades Tahoe. Okay, so it was called Squaw Valley back in 1960. Who was the Canadian woman that won the gold?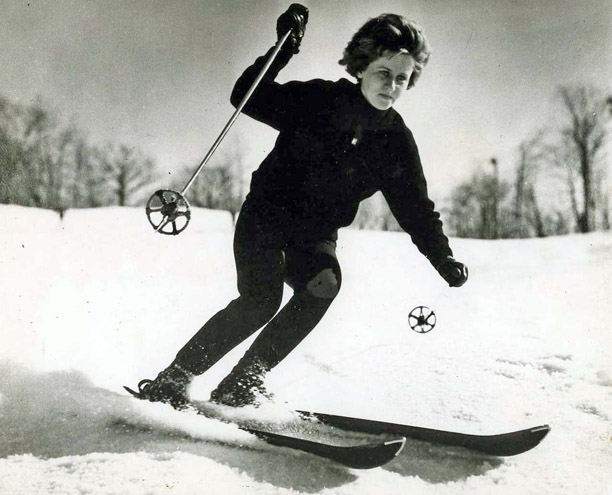 That would be Anne Heggtveit! She was from Ottawa and her father, Halvor Heggtveit, was a Canadian cross-country ski champion. He had Anne on skis by age 2. She made an impact on the international scene in 1954 at age 15 when she won the Holmenkollen GS, the youngest ever to accomplish that! She would compete at the 1956 Olympics, but not win any medals.
Heggtveit was a multi-event skier competing in slalom, GS, and Downhill although slalom was her strongest event. In 1960 her results leading up to the Olympics hadn't been impressive, much like St-Germain this season. Heggtveit's Olympic gold, which made her the first Canadian to win an alpine skiing gold medal, was a surprise even to the Canadian media! She has pointed out that fact to the Canadian media in subsequent years. But she did get interviewed by Walter Cronkite on U.S. media.
By the way, Heggtveit also won the Combined at those Olympics. At that time the Olympics were also the World Championships and the Championships recognized the Combined as an event. However the Combined was not an International Olympic Committee medal event.
After winning the gold, appearing on the Ed Sullivan Show, and winning the Lou Marsh Award as Canada's top athlete for 1960, Heggtveit retired from elite skiing at age 21! Ski racing was an amateur sport and not a way to make money. As I wrote about the Cochrans, their skiing careers by today's standards were cut short. Today ski racing is a professional sport and skiers like Heggtveit and the Cochrans would have a choice.
Anne Heggveit married Ross Hamilton and moved to the eastern townships where Anne became a ski instructor at Jay Peak. In 1979 they moved to North Hero, Vermont. Anne is now 84 and lives in North Carolina. In a 2022 interview she indicated she hasn't skied since having a knee replacement in 2012.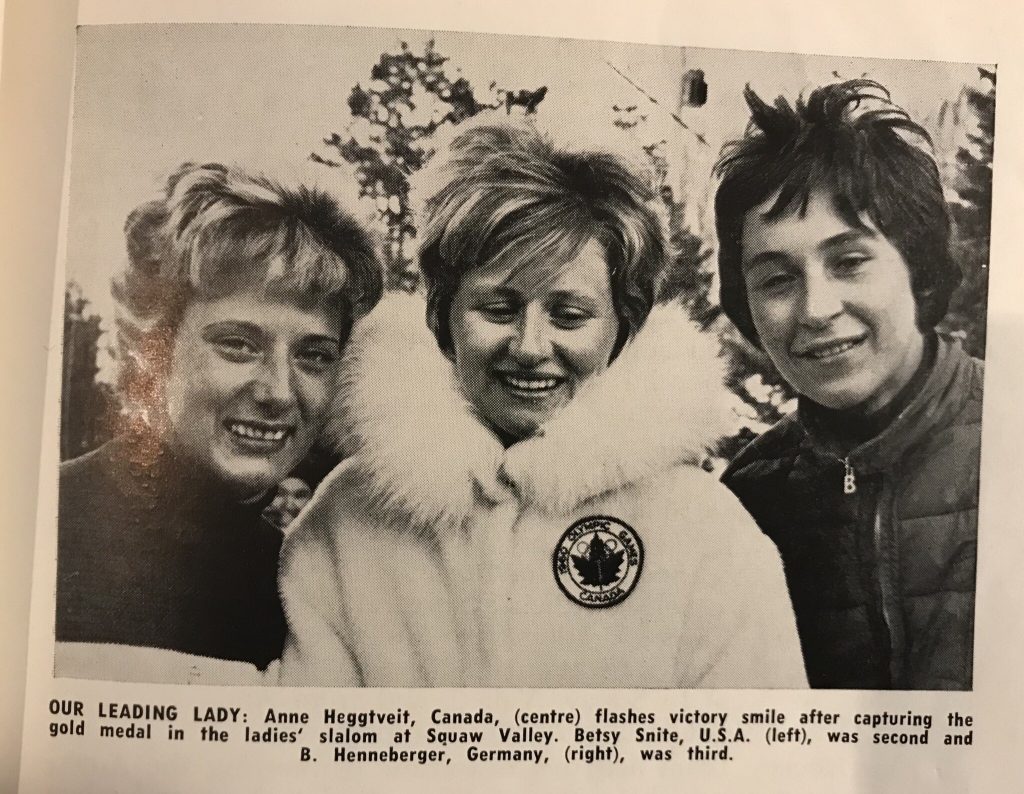 So who did Anne Heggtveit beat to win the gold? None other than Vermonter Betsy Snite! And the race wasn't particularly close. Heggtveit had a 3 second lead from the first run and while Snite did beat her in the second run, it was only by a few tenths giving Heggtveit the gold! Of course Betsy Snite would eventually marry Bill Riley of the Mount Mansfield Company and move to Stowe. She passed away in 1984 at the age of 45.