Where were you when you heard that Mikaela Shiffrin won her 87th World Cup race? OK. Maybe it isn't an historic moment of that order, but as a part-time skiing historian I feel I should make note of it. I'm hopeful that some 50 years down the line someone will be writing a column and asking trivia questions such as: Whose record did Mikaela Shiffrin break? When and where did Mikaela first break the record?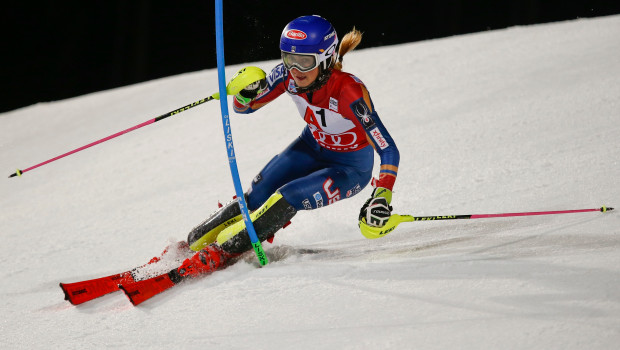 Mikaela has been careful not to use the word "break," but say that she has "reset" the record. And as many people have pointed out, Mikaela will undoubtedly "reset" the record quite a few times before she retires.
The news coverage has been challenged to truly explain how remarkable Mikaela's record is. NBC Sports showed a comparison of the winning percentages of top individual athletes across sports. Mikaela leads the list which includes Serena Williams, Djokovic, Nadal, Federer, Tiger Woods, and Stenmark. And as skiers, we know how difficult it is to be consistently at the top of your game whether it's just skiing down Perry Merrill or racing at the World Cup level.
I think Anna Swenn-Larsson put it most succinctly. Swenn-Larsson finished in third place in the slalom where Mikaela won her 87th and when she embraced Mikaela in the finish area she said, "You are ****ing incredible!"
So while Mikaela was winning her 86th and 87th World Cup races, I was over in New Hampshire to attend the Hannes Schneider Meister Cup. The event is a fundraiser for the New England Ski Museum and is held at Cranmore in North Conway. It is a ski race with four person teams although there were some individual entries also. Participants range in age from 6 years old to over 60, well over 60 in some cases! Ability levels ranged from first time racers all the way to former World Cup competitors. Tyler Palmer and Lee Ann Smith both from the Conway area were the high end entrants!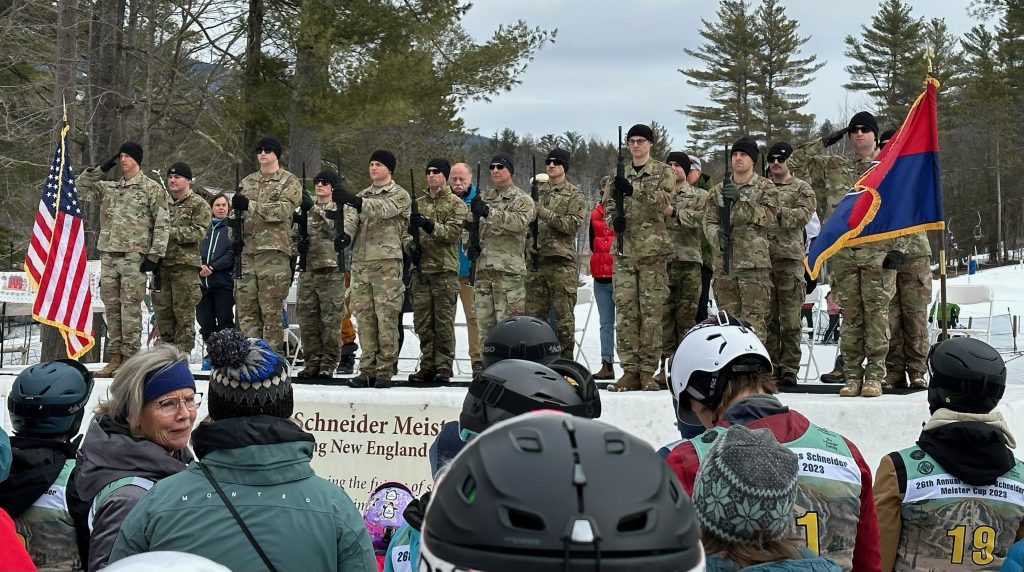 The event has ties to the 10th Mountain Division since Hannes Schneider provided ski coaching to the early 10th members and Hannes' son Herbert served in the 10th during World War II. As such, current 10th Mountain members usually provide the color guard and are part of the opening ceremonies. That includes members of the Vermont National Guard from the Mountain Warfare training school in Underhill.
The event also honors the original 10th Mountain Division members who both distinguished themselves on the battlefield and then helped grow skiing in the United States. When I attended this event the last time, there were a number of those veterans in attendance and one 90+ year old veteran even raced! Sadly this year there were no veterans of the original 10th in attendance. It was a reminder that we are losing the "greatest generation" who fought in World War II.
However the families of those 10th Mountain Division veterans were still there! Martha Turek of Stowe whose father served in the 10th was there and racing!
My wife and I were staying in Intervale which is just north of North Conway. And travelling the short distance from there to Cranmore, we passed by Peter Limmer and Sons.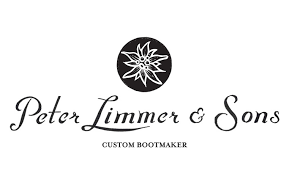 Peter Limmer, Sr. was a Master Bootmaker in Bavaria before moving his family to Boston in 1925. He became well known for high quality custom footwear including hiking boots. Those hiking boots were also ski boots, but as alpine skiing began to develop, Limmer saw the need for a boot specifically for skiing. In 1939 Peter Limmer, Sr. was granted the first U.S. patent for a ski boot!
In 1950 Limmer moved his family and his business to Intervale, New Hampshire. There he concentrated on hand-made European walking shoes and hiking boots. The hiking boots had a unique design involving the seam placement which made them easier to waterproof than other boots. The resulting popularity meant over a year's wait if you ordered a pair! But they lasted and when they did need to be fixed or resoled, the Limmers were quick to make the needed repairs.
In 1970 ever increasing demand led Limmer to contract with Meindl's, a Bavarian company, to make boots to Limmer's specs. These would be off-the-shelf boots not custom made for an individual. I got a pair of those off-the-shelf boots and they were great! They lasted me over 25 years and I probably could have had them repaired if I'd wanted.
Peter Limmer & Sons is still a family business having been handed down through generations of the Limmer family. They handle custom boot making while the Meindl's connection is now handled by a separate company, Limmer Boot Company.