Last week I wrote about Harris Hill celebrating 100 years of ski jumping. This past weekend at Harris Hill there was more to celebrate than 100 years.
I don't need to remind you of the weather last Thursday into Friday. When we swung by Harris Hill on Friday afternoon the fields that would provide parking for the Saturday and Sunday events were soft mud and there were large dirt spots in the jump's landing hill. It didn't look good.
By 7:00PM Friday, temperatures dropped enough that they could fire up the snow guns. The all-volunteer crew would make snow until just after midnight and then begin the grooming process to create a consistent outrun for the jumpers. Also by that time the ground had started to freeze which allowed a local construction firm to sort of groom the parking area. They actually returned again Saturday night so by Sunday the parking area was far more navigable.
When we arrived at the venue at 9:00AM Saturday, the vendor tents were all set up and a volunteer crew was collecting tickets and directing parking. The jumping hill was carefully marked with paint showing the jumpers where the hill's critical point was and evergreen sprigs marked the landing hill in 10 meter increments. There was also a big Pepsi logo (major sponsor of the event) at the top of the landing hill although snow squalls would eventually cover it before the actual jumping began. In short, the volunteers had worked an overnight miracle!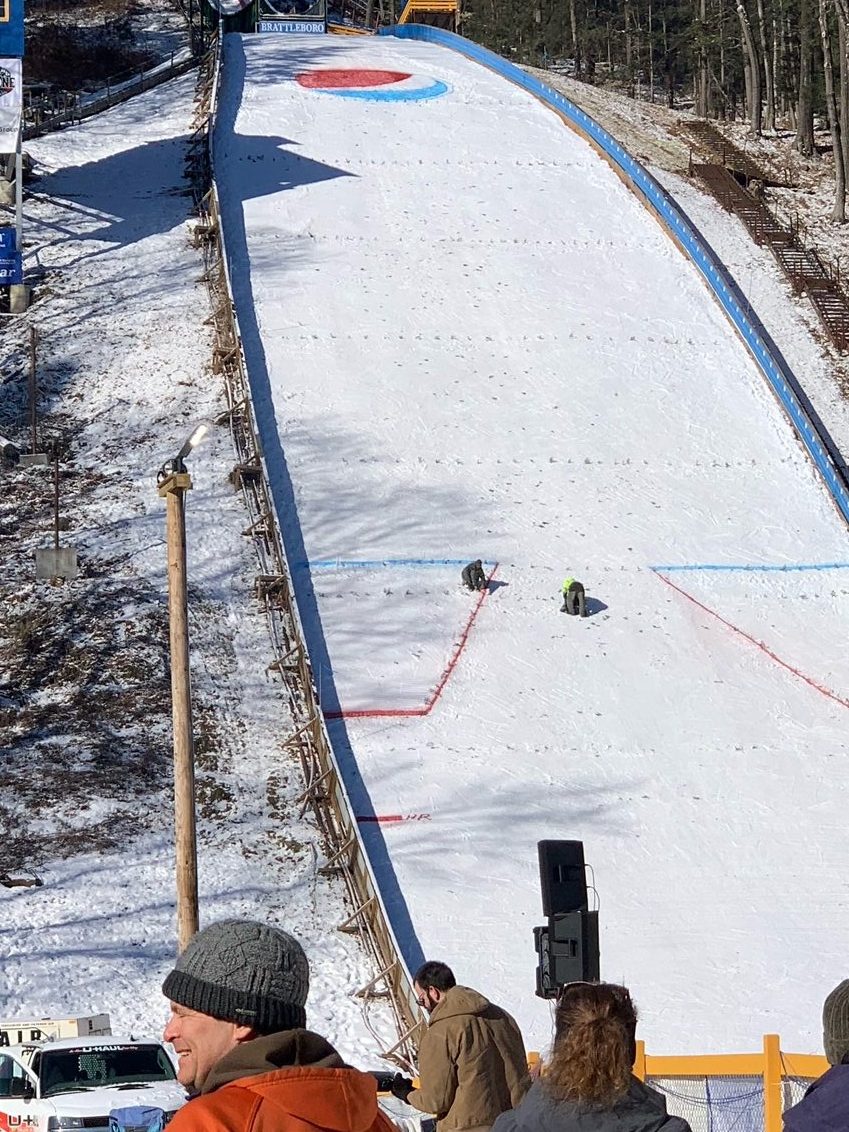 The way the Brattleboro community rallied around this jumping event was amazing! I mentioned in last week's column that it took a great community effort to save Harris Hill back in 2005. But the effort and pride they demonstrated in pulling off this weekend's event showed they are still committed to making it successful. They are willing to work all night for no pay to make sure their event is something the whole state, and for that matter the whole country, can be proud of!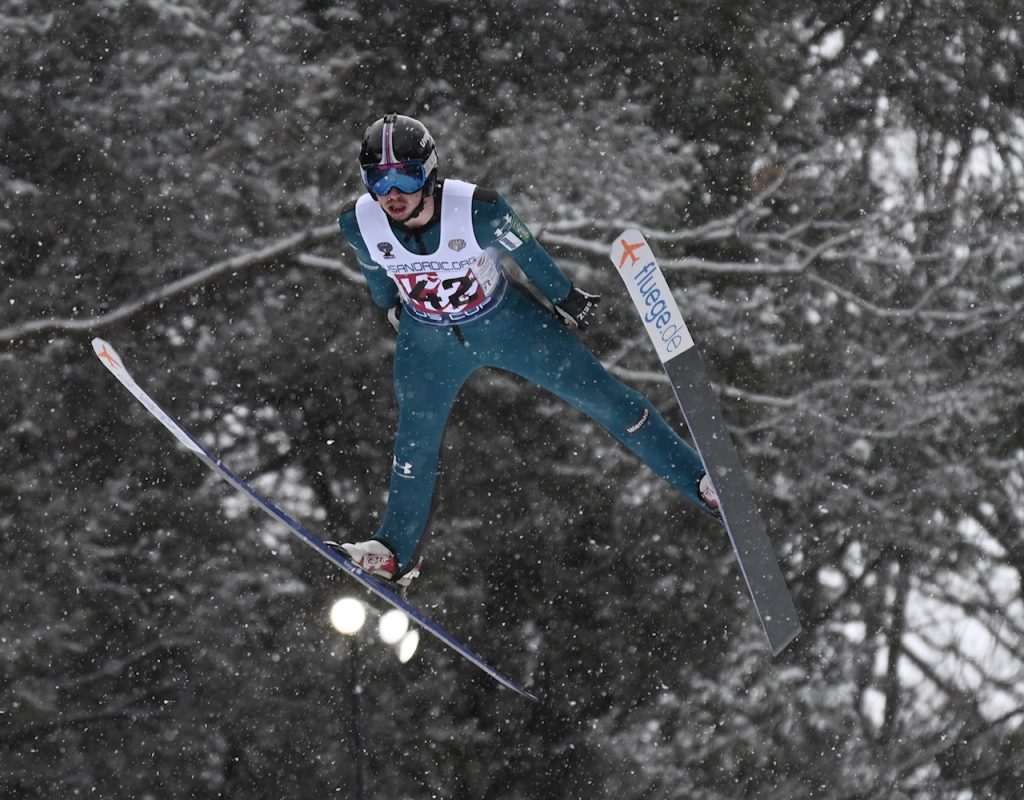 Oh, and there was some pretty good jumping! Jumpers ranged in age from 12 to 55. There were girls and guys. The young competitors came from all over the United States including Alaska. There were also competitors from Norway, Slovenia, and Iceland. The best jump on Saturday was 101.5 meters, just 2.5 meters short of the hill record!