Jumping was the first popular skiing competition here in the United States, but gradually alpine skiing began to take over that title. As you might expect, competitive alpine skiing began with what we now call downhill, a race from the top to the bottom. It is interesting that the British were the first to organize ski races. Sir Arnold Lunn first defined the rules for downhill in 1921 and then for slalom in 1922. It wouldn't be until 1936 that these events would be added to the Winter Olympics joining cross country and jumping.
The first record of a giant slalom or GS competition was in 1935. However it would not be added to the Olympics until 1952.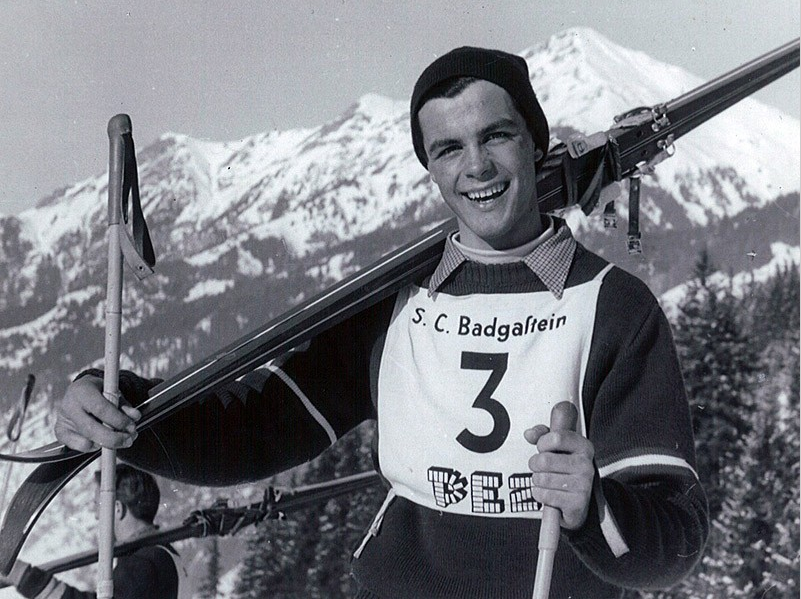 Retro-Skiers like myself grew up with the three events: downhill, slalom, and GS. We tended to judge racers by how they handled all three events. The first superstar, particularly in Europe, was Toni Sailer. He would win all three gold medals at the 1956 Olympics when he was 20 years old! Those were the days where ski racers were supposed to be "amateurs" so he actually retired from racing at age 23 to cash in on his success.
Alpine skiing's popularity boomed in the late 1950s and early 1960s thanks to a good economy and the availability of more and more ski areas, and of course, stretch pants! You didn't think I'd miss an opportunity to get that one in! There was also a lot more TV coverage of alpine ski racing which allowed more people to watch the races. The stage was set for a true superstar to emerge.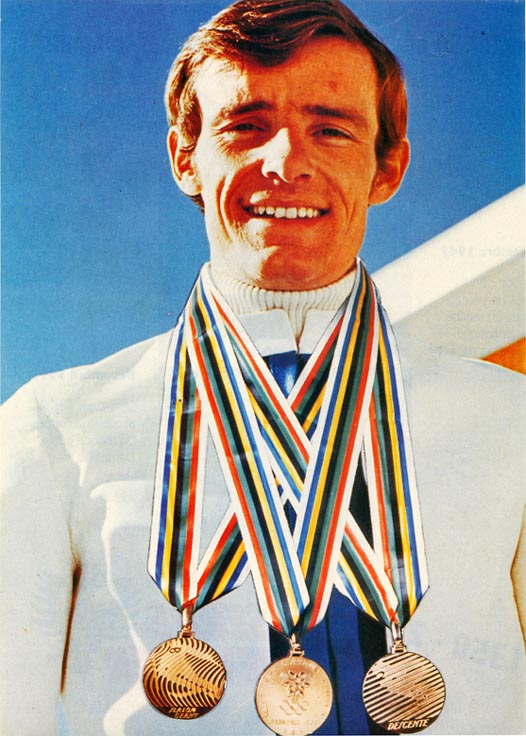 That superstar was Jean-Claude Killy. He was good in all three events and would win the first overall World Cup awarded in 1967. He'd win it again in 1968, but the big story that year was the Olympics. The 1968 were held in Grenoble, France, with Killy favored to win all three gold medals. The pressure to perform on home snow and win all three was great. But he overcame the pressure and won three golds, the last Olympic alpine skier to accomplish that feat!
Killy retired from ski racing at the end of the 1968 season to cash in on his success. And cash in he did! This included two American TV series "The Killy Style" and "The Killy Challenge."
In my opinion Killy marked the peak of alpine ski racing's popularity. In the 1970s freestyle skiers robbed some of the star power from the racers. Plus specialists began to emerge in each of the events, meaning instead of one skier being good at all three, each event had a different star.