"The longer you ski, the longer you live!" That is Klaus Obermeyer's mantra as I wrote earlier this season. Klaus is 102 years young and going strong! He swims a half mile daily, practices Aikido, and still skis. COVID caution had put a dent in his days on the slope the past two seasons, but in an interview in December he indicated he planned to get out this season. I made a quick search to see how often he had skied, but found no specifics.
So let's look at some other "Ultimate" Retro-Skiers who are following Klaus' mantra.
Austrian Erich Sailer was a world-class racer and Saint Anton ski instructor. He came to North America in 1954 to coach ski racers in Canada, but two years later would move to the United States to be Assistant Ski School Director at Mount Hood, Oregon. There he would start the first of his summer race camps which eventually grew to host 700 racers a summer.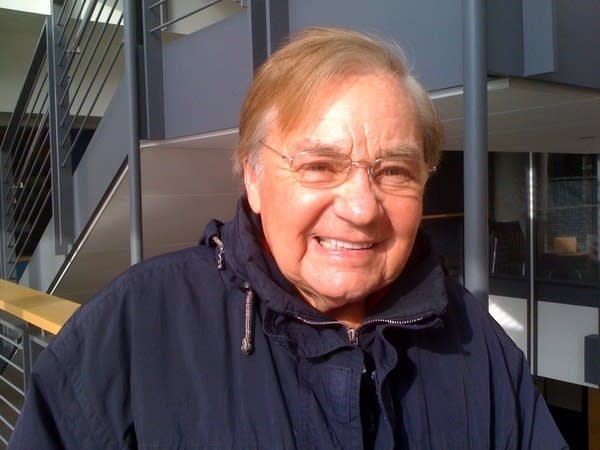 In 1969 Sailer made an interesting career move. He moved from the big mountains of the American west to Buck Hill, Minnesota, or "Buck Bump" as the locals call it since it only has a 262 foot vertical! But he turned the racing program there into a feeder for the U.S. Ski Team and college ski teams. Notable alumnae include Lindsey Vonn, Kristina Koznick, and Paula Moltzan!
Erich Sailer is 96 years old and still skis regularly. About a month ago I saw a video of Sailer skiing smoothly down his beloved Buck Hill!
Snowbird is celebrating its 50th anniversary this season. When Snowbird first opened in 1971, Junior Bounous was named the head of the ski school, a position he basically held until 2015 when he retired at age 89!
But "retire" is not a word in Junior's vocabulary. Last season at age 95, he heli-skied from the highest peak in the Little Cottonwood Canyon range, the 11,489' Twin Peak. This entered him into the Guiness Book of World Records as the oldest heli-skier. Getting out of the helicopter was the hardest part for him. "The skiing was the easy part," he said.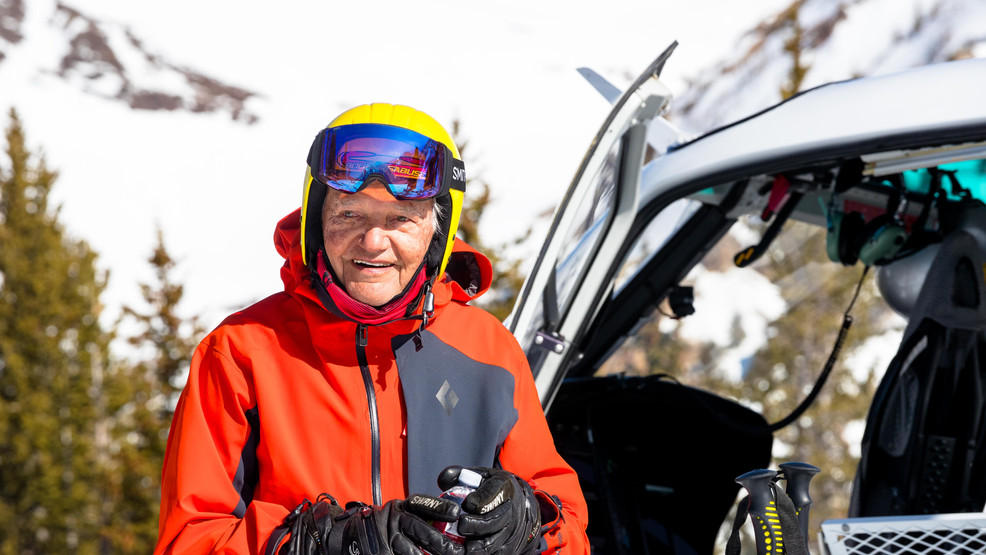 This season Bounous is 96 and his goal is to ski 96 days this season. Midseason he was on track to do that. I'm in Snowbird this week so will try to check on his progress.
Last week's trivia question asked who was the women's winner of the Sugar Slalom in 1952? One of the people I expected to know the answer came through. MMSC Historian Mike Leach says, "This Mt Mansfield Ski Club Member was also a 1952 Olympian, the 1957 U.S. National Combined DH/SL Champion, and a member of the U.S. team at the 1958 World Championships!"
The MMSC member is Madi Springer-Miller Kraus! Of course in 1952 she was just Madi Springer-Miller from Stowe. She finished 9 seconds ahead of the second place finisher Lena Gale, also of Stowe. Madi's time was only 15 seconds slower than the men's winner Doug Burden of Middlebury College. I actually found the race times in the April 21, 1952 archived issue of the New York Times! Not sure this weekend's Sugar Slalom will get coverage in the Times.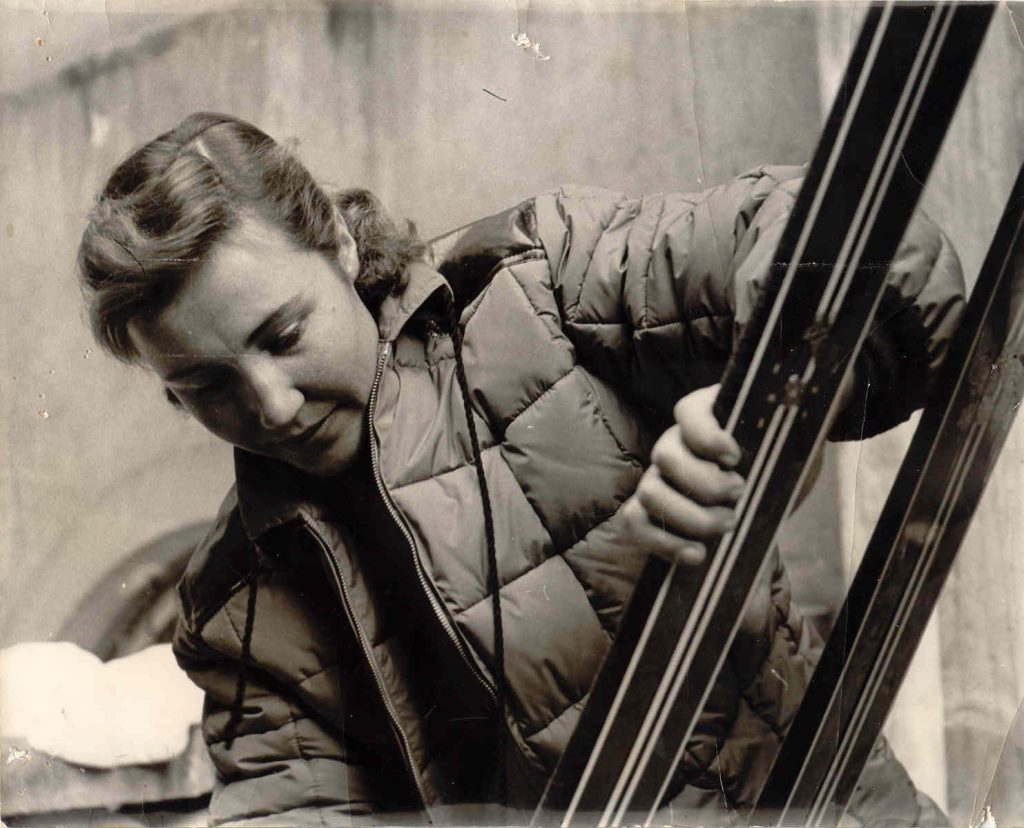 This season Madi not only celebrates the 70th anniversary of her Sugar Slalom win, but also her 90th birthday! She is spending part of the season skiing in Sun Valley. Last season due to COVID she spent almost the entire season there and earned the distinction of being the oldest to receive Sun Valley's 100 day pin!
And I should also mention that Madi is the aunt of John Springer-Miller and Frank Springer of Stowe.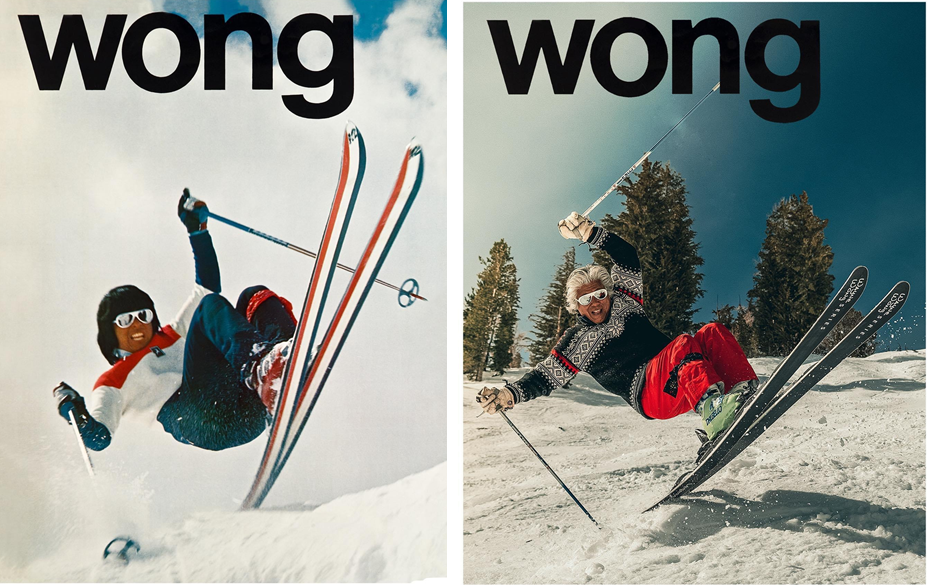 I'm going to add one more Retro-Skier who doesn't quite make the age requirement to be an "Ultimate" Retro-Skier, but he is celebrating a 50th anniversary of sorts. One of the most iconic photographs of the "Hot Dog" skiing era was Wayne Wong jetting a turn off a mogul with his red-white-and-blue K2 skis and trademark aviator sun glasses. Well Vallon, the maker of those sunglasses, has had Wong re-create that photo. Wong is now 71 so the hair is gray, but the form is still there! I expect a lot of us Retro-Skiers will buy those Vallon shades just like we did in 1972.