Rather than a trivia question I'm looking for your input. Top sheet design on skis has become a big thing these days so I'm asking:
What were your favorite top sheets from the Retro-Ski years, 1950s through the 1980s?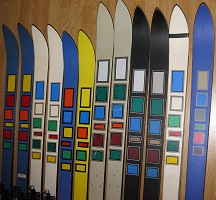 I'll start us off. My favorite from those years was The Ski!