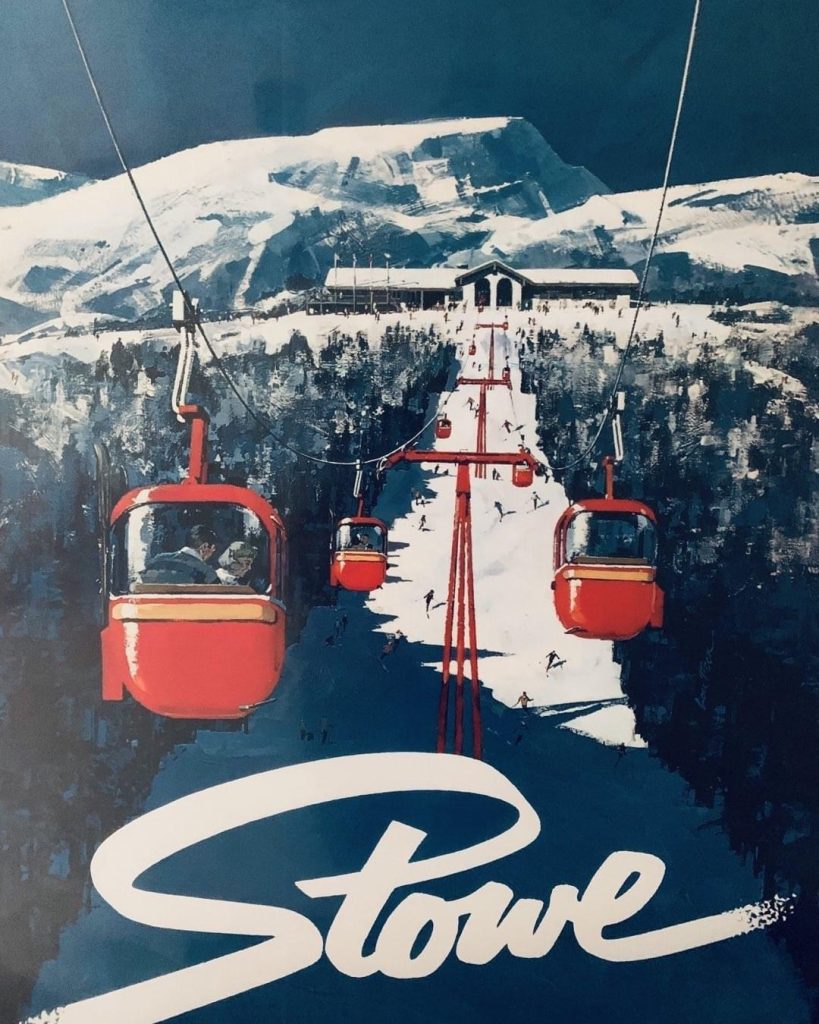 It's been awhile since I made it to Opening Day on the Mountain, but I was there last Friday! The WROD (White Ribbon of Death) was in pretty good shape and the crowd was not overwhelming. The temperatures were spring-like which made the surface soft and bumps formed very quickly. Nothing like skiing spring bumps on first-day legs. I thought I was a wuss when I quit after a few runs, but when I got back to my car, all the cars that parked around me were gone! Wusses!
I thought the WROD term was kind of universal and not just a Stowe thing, but when I've mentioned it to a broader audience I've found they don't recognize the term. The WROD refers to early season when there is very limited terrain open, maybe just one way down the mountain (the White Ribbon). Skiers and riders of all abilities are thrust together into that limited space, beginners who are struggling just to get down and would-be downhill racers (they'r e NOT!) It can be a dangerous mixture!
Speaking about opening day and the WROD, an interesting story came out of Killington last week. Killington opened on November 3rd and it goes without saying that was with limited terrain. Apparently two skiers with a third videoing decided that strafing the opening weekend crowded slopes would make for good social media posts. The videos showed intentionally reckless skiing at speeds close to 50 miles per hour, some with the "Slow Skiing" signs clearly in sight. This behavior obviously endangered both the perpetrators and the general skiing public.
While it appears that Killington did not react to this situation at the time, Killington reacted strongly when the videos were posted! They identified the people involved, blocked their passes, and forced the videos to be removed. We know that nothing in the cybersphere really gets deleted, but their action will limit the views and make sure that the perpetrators will not benefit from them!
Killington General Manager Mike Solimano released a statement:
"This is totally unacceptable and my team has already blocked their passes. This is the exact type of behavior we are trying to prevent. Our teams will be on the hill trying to find this behavior in real time. As announced recently we are starting a paid on-mountain safety team that will be working to stop this behavior."
The referred-to safety team which I believe are called Mountain Safety Attendants will be separate from the Ski Patrol and the Mountain Hosts, although I'm sure they'll work with both of those other teams. One line in the job description for the Mountain Safety Attendant caught my eye – "strong communication and de-escalation skills." Good luck with that!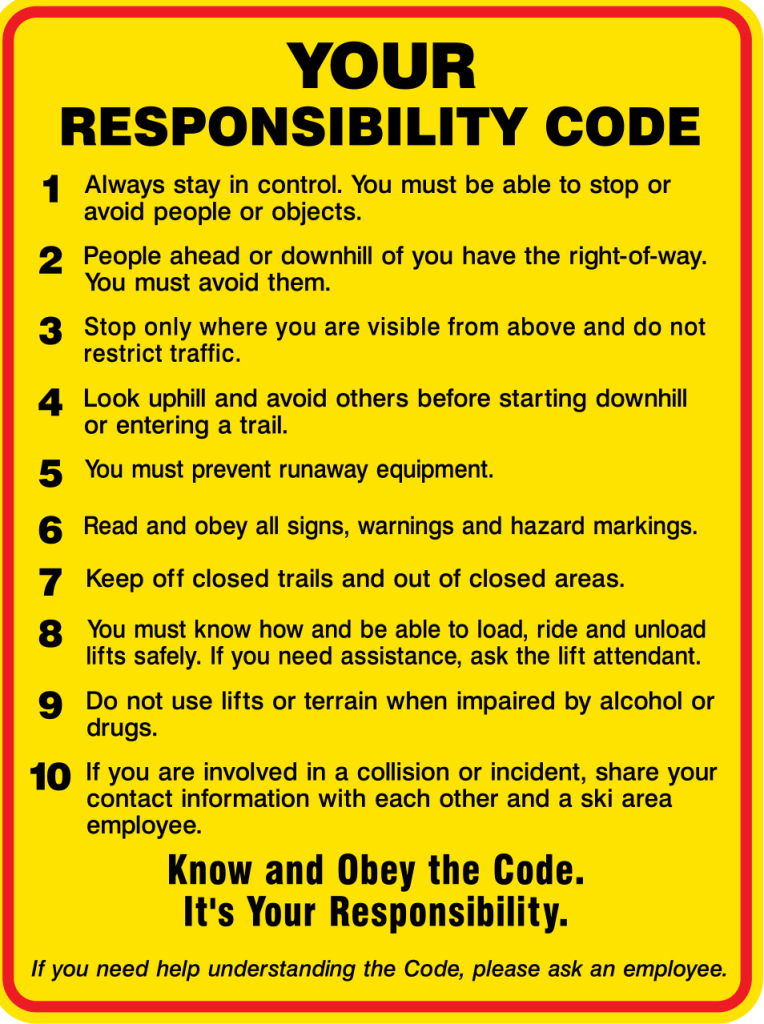 I include this current story since the main reason we Retro-Skiers cut back on our skiing or even stop skiing entirely is the fear of a collision. And that fear is legitimate since the slopes have gotten busier in recent years. Early season is particularly egregious when all abilities are forced to share the same limited terrain. I think Killington is onto something with a separate group to enforce safety or at least remind people about safety. Typically that responsibility has fallen to the ski patrol, but they can be stretched thin attending to their primary medical responsibilities. I would envision a group who would be a constant presence on the slopes and not just in the slow skiing zones. They could be there to remind skiers and riders of their Responsibility Code such as "Look up hill before starting out!" As you may remember this has been my pet peeve for the past couple of seasons.